Leak Scandal Latest: Former UK-US Ambassador States That Somebody Is Out To "Sabotage Sir Kim's Ambassadorship"
In the emails leaked to the Mail on Sunday, Sir Kim Darroch described the White House as "uniquely dysfunctional" and questioned whether it "will ever look competent", forcing a fierce backlash from the US President, Donald Trump.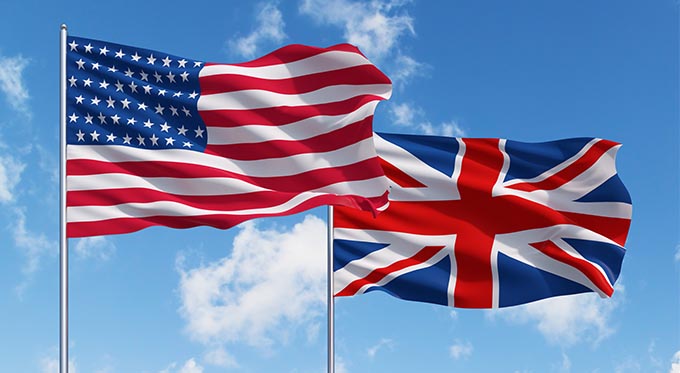 The leaked emails set the stage for Trump's discontent, as he immediately took to Twitter to brand UK Ambassador to the US, Sir Kim Darroch "a very stupid guy" and a "pompous fool" following the diplomat's criticism of his leadership. Trump also announced that the White House "will no longer deal with him" in a furious rant that didn't stop short of criticising Theresa May and her handling of Brexit.
The events have caused further cracks to grow in the special relationship. After The Foreign Office originally responded to the leaks, calling them "mischievous", The Commons called for a police investigation. Tory leadership hopeful, Jeremy Hunt reinforced that the investigation would be one where "all avenues of inquiry" are explored.
Former UK Ambassador to the US, Sir Christopher Meyer said on Radio 4's Today programme:
"Here there is a possible range of villains who come into the frame.
"It was clearly somebody who set out deliberately to sabotage Sir Kim's ambassadorship, to make his position untenable and to have him replaced by somebody more congenial to the leaker."
An unknown UN diplomat in New York delivered their own response to the leaks, echoing the opinions of Sir Christopher Meyer, in The Independent, under a pseudonym, stating:
"Someone is seeking to score political points. But using the UK's foreign relationships as chips within a domestic game is irresponsible in the extreme".
The penalties for the leaks could be severe. Though former defence secretary, Gavin Williamson who was sacked following the Huwaei leaks last month suggested that the perpetrator would not be liable for prosecution under the Officials Secrets Act, that is not necessarily true - with the BBC stating that prosecution is:
"rare but not unheard of. The maximum punishment for leaking documents is two years in prison or an unlimited fine"
With both national security and trade at risk in a time when Britain desperately needs those closest to it, the sanctions for this leak could be more forceful than ever in previous episodes. Grouped with Brexit worries and a slowing economy, the pound plummeted this week to its lowest low in two years.
To get the industry-insight on the topics surrounding the leaks, Brexit and international relations, you can book former UK Ambassador to the US, Sir Christopher Meyer today. Contact us by filling in our online contact form or by calling a booking agent directly on 0207 1010 553.