Kellie Maloney: A Uniquely Versatile Speaker
Kellie Maloney has been incredibly busy since she announced to the world in August her intention to now live as a woman. Champions (UK) plc were able to secure her a number of prominent media appearances, most notably her time as a housemate on Celebrity Big Brother, and we are pleased to confirm there has been no let-up in the interest in her.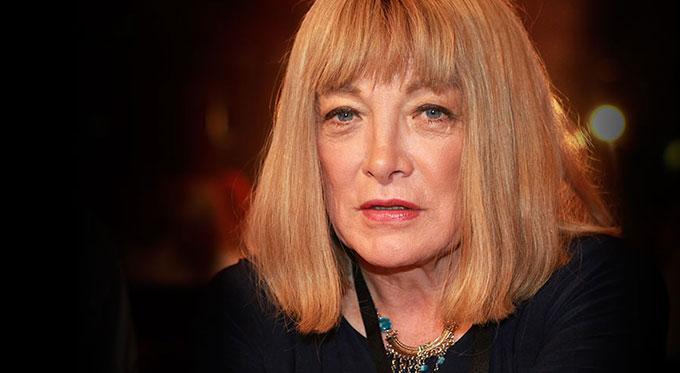 As arguably the most high profile transgender individual in the UK, Kellie has an enormous amount to add to events, but it is easy to forget that she also has incredible experience of professional sport. This makes her a wonderfully versatile speaker ­ she is great with female audiences, talking about fashion for example at a ladies luncheon, and has a deep knowledge of fitness that may appeal to men, and it goes without saying that she makes a fantastic contribution to discussions centring on transgender and sexual identity issues.
The Champions Speakers agency have made Kellie several bookings for the coming months. She will make a speech about her experiences, followed by a Question & Answer session at an LGBT event hosted by a top international law firm on 24 November. On 15 January, she will address the Stroke Association in Oxfordshire on the subject of her time in boxing and her new life as Kellie.
She has been booked by the Joseph Rowntree Foundation for another LGBT event on 1 February and on 6 March she will talk at a Fight Night held at Hartlepool Borough Hall.
In recent weeks, Kellie has spoken about the importance of fitness to the staff and pupils at Maidstone Grammar School and she took part in the world famous monthly Oxford Union Debate. Kellie Maloney is cutting herself a real niche as one of the most colourful and flexible speakers on the circuit and continues to draw attention from all sections of the national media.
To book Kellie Maloney or any other boxing speaker to make a personal appearance at your corporate event, function or conference, simply contact the Champions Speakers agency by emailing agent@championsukplc.com or by calling a booking agent directly on 0207 1010 553.