Jeremy, Being an After Dinner Speaker Is Not That Bad!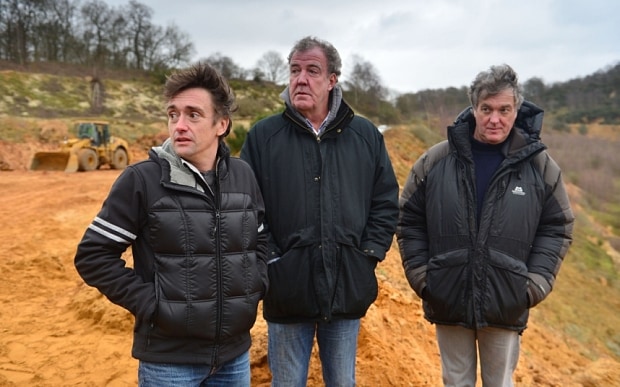 With the last ever episode of the Jeremy Clarkson, Richard Hammond and James May era of TopGear finally aired on Sunday, we bid farewell to the most lucrative television trio on the planet. A global success, TopGear in this format aired to 214 different countries, with a global audience figuring in the hundreds of millions.
The last episode saw the boys buy a selection of classic cars to face a number of challenges across the country, including a trackday and appearing at the UK Japfest Car show. Their second challenge featured the trio each buying a second hand 4x4 car for under £250, with the episode culminating in a cross-country race. The last person to arrive at the finish point faced a forfeit that injected fear into all three of the presenters - conducting an after dinner speech.
An after dinner speech can be a tricky task to carry out successfully. Capturing the audiences' attention and holding their gaze for the entirety of what you have to say is quite a skill. A well prepared and performed after dinner speech should be interesting, entertaining and above all be relevant to the audience you are addressing.
Unfortunately for Hammond, his lack of punctual arrival to the finish line saw him face the audience and deliver an ill prepared speech. Covered in mud from his cross-country race, Richard was neither prepared nor engaging in his speech, showing just why all three had been equally reluctant to take to the stage.
Champions Speakers have a vast roster of after dinner speakers who have extensive experience of delivering perfectly prepared and relevant after dinner speeches to a wide range of industries, social groups and events.
If you would like to find a true professional after dinner speaker or event host who enjoys the challenge of winning over an audience and entertaining your guests at your next event, contact the Champions After Dinner Speakers agency today on 0207 1010 553, or simply fill out one of our online forms.