James Cracknell's drive to succeed at the highest level secured him a place on the 2019 Cambridge University Boat Club team, eight months after beginning an MPhil in Human Evolution. The famed annual race between the Oxford and Cambridge University Boat Clubs is historically one of the highlights of the British sporting calendar, a testament to James' nationwide reputation and popularity. With his experience, knowledge, and determination in mind; will James and his team take the top spot?
What is truly remarkable about James' story, is the sheer adversity he has had to overcome. Following a horrific cycling accident with a petrol tanker, his brain injury changed his life in more ways than one – it affected him physically, mentally, and emotionally. The 46-year-old will be the oldest competitor to attend the prestigious race by nearly 10 years, combined with his brain injury James' role is a landmark achievement in his career.
WILL JAMES BRING HOME THE TROPHY?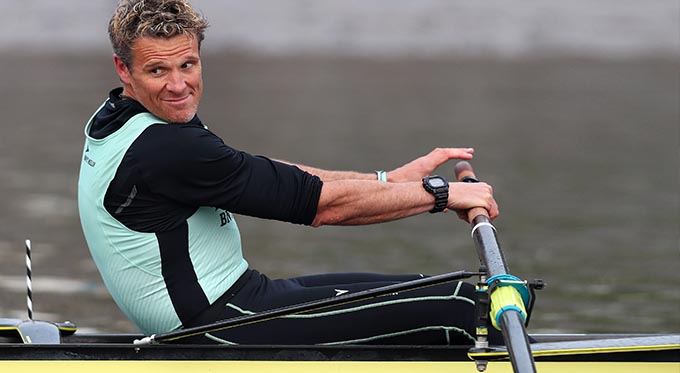 Considering James' explosive Olympic career and sheer determination, we predict that his Cambridge team will certainly finish in first place. It is no secret that Cambridge has dominated the race in recent years, with two previous victories over the last three races. Taking into account James' insatiable hunger for success, we without a doubt believe that the team will defend their 2018 title with vigour and grit. James will be key to bringing home the trophy.
HOW DO I WATCH THE BOAT RACE?
Wish to watch the race first-hand? You can line up on the Putney-Mortlake stretch of the River Thames in South-West London with 250,000 other revellers, to watch Oxford and Cambridge battle it out for bragging rights.
Alternatively, you can tune into BBC One where the women's race will be aired live at 14.15 BST and the men's race at 15:15 BST, on Sunday 7th April. The BBC will be covering The Boat Race from 13:20 through to 16:00 BST, allowing viewers to witness James' staggering feat in its entirety.
WHO IS JAMES CRACKNELL?
In the late 1990s through to the mid-2000s, James Cracknell formed a key part of one of the best teams in the history of rowing. Alongside the likes of Sir Steve Redgrave and Matthew Pinsent CBE, he won gold in six World Rowing Championships and two Olympic Games. During a time when Great Britain was dominating the sport, James displayed an exceptional commitment to peak performance, a sentiment explored through his speeches.
Following his Olympic career, James continued to test himself at the highest level. He ran the London Marathon in just 3 hours in 2006, before he embarked on a series of unprecedented challenges - among which was the Marathon des Sables. James even became the subject of a Discovery Channel documentary, The Toughest Race on Earth, which saw him become the highest-placed Briton in the ultramarathon's history, finishing 12th.
JAMES' NEAR-FATAL ACCIDENT & REMARKABLE RECOVERY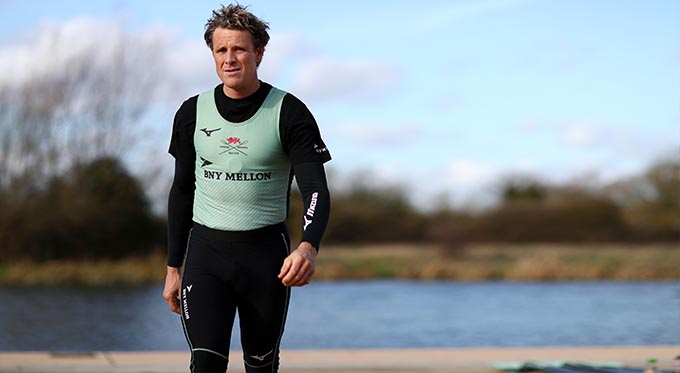 In the years that followed James' extraordinary efforts in the world of endurance racing, he faced an even bigger challenge, beginning with a near-fatal accident in 2010. In a record attempt that summed up James' will and desire to test his limits, he set out to race, cycle, run, row, and swim from LA to New York, aiming for a record time.
He was, while cycling in Arizona, struck down by a truck - leading to brain damage. The accident damaged his frontal lobes, changing James' personality and triggering epileptic fits. He credited his survival to his cycle helmet, without which he likely would not be with us today. Since then, he has become one of the most high-profile advocates for the cycle helmet.
Just over 6 months after his accident, James set himself his next mission - the Canadian Yukon. James completed The Coldest Race on Earth, resulting in countless television channels fighting for the right to air his endurance-based pursuits, in series such as Unstoppable: The James Cracknell Trilogy and World's Toughest Expeditions for Discovery, and the Amundsen Omega 3 South Pole Race for the BBC.
AN INSPIRATIONAL SPEAKER
Not only has James tested himself in international athletics, as well as the most challenging climates on planet earth, he has also fought with epilepsy and a changed personality brought on by his brain injury, detailed in the 2012 book, Touching Distance. In addition, James has also become a charity ambassador and motivational speaker, demonstrating his unwavering determination in the face of adversity.
Versatile, talented, driven, many would describe James Cracknell as superhuman. Able to inspire audiences with stories of uphill challenges and fearless determination. James' life makes for a captivating tale, worthy of the corporate stage. Whatever aspect of his story you wish to tap into, he can build a narrative that not only sums up his powerful experiences but also serve to provide actionable takeaways at conferences and corporate events.
Book James Cracknell
To book James Cracknell for your corporate event, function or conference, simply contact Champions Speakers by filling in our online contact form or by calling a booking agent directly on 0207 1010 553.