The Great British Bake Off: Where Are The Winners Now?
The Great British Bake Off 2019 drew to a close on Tuesday after five weeks of baking battles. 36-year old health advisor David Atherton, 28-year-old Geography teacher Alice Fevronia and 28-year-old shop assistant Steph Blackwell were the finalists aiming to earn themselves a place in Bake Off folklore.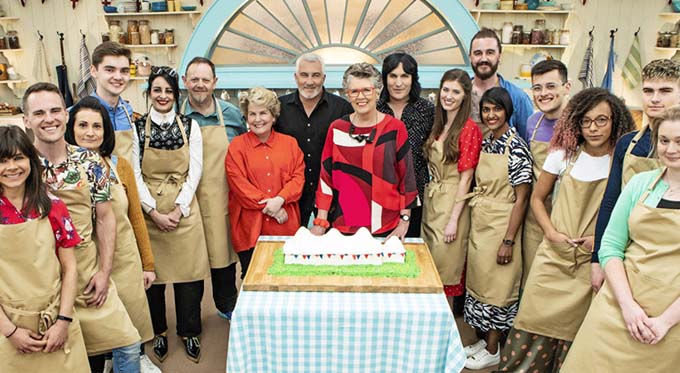 It was Whitby local and underdog, David Atherton who came away with the prestigious crown after he "saved the best till last" with a picnic-themed showstopper that wowed the judges. The 2019 victor failed to win the star baker accolade in every episode until the last but overcame four-time star baker, Steph and two-time winner Alice to unexpectedly win the contest and create a new record. Prue Leith talked up his consistency throughout the show, saying:
"David is an extraordinary baker. Right from the beginning, he has never lost his temper he has always been very neat and organised. It was really a question of the tortoise catching the hare, he just steadily went on and won."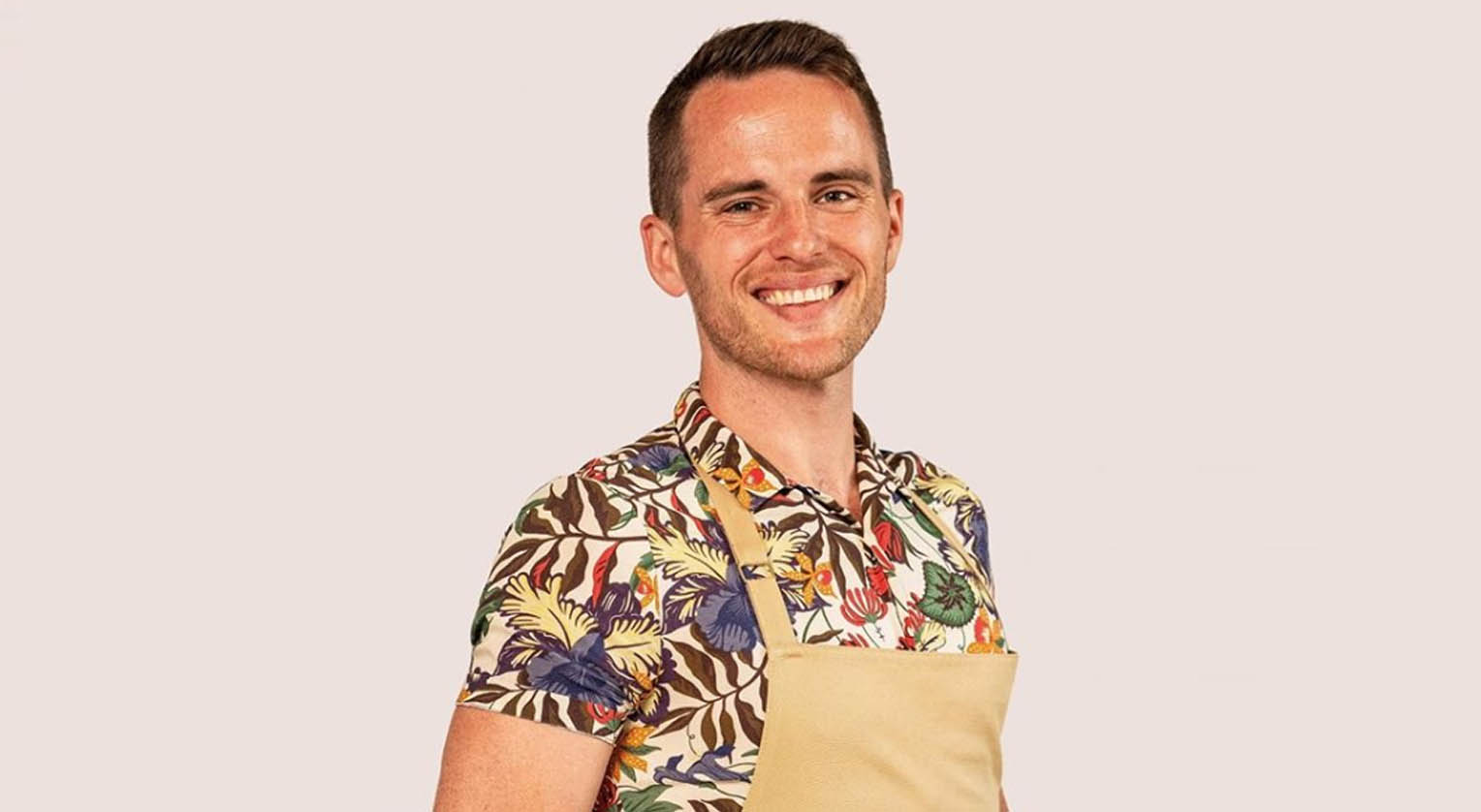 Twitter reacted with a mixture of shock, surprise, fury and delight, with Yorkshire particularly rejoicing in his victory. Here are just some of the Tweets:
Really rather chuffed about David winning The Great British Bake Off!!! That illusion cake picnic hamper was astonishing! They were all deserving winners though, I hope that wonderful things happen for them all on the back of getting to the final! #GBBOFinal #GBBO #DavidAtherton

— mymsy_e (@mymsy_e) 30 October 2019
Congratulations David Atherton!!!! @VSO_intl volunteers & staff work in such challenging circumstances to deliver amazing results so we shouldn't be surprised at your win. So proud of you & thanks for the selfie https://t.co/2swLhHg5b1 #GBBOFinal @DFID_UK pic.twitter.com/gISQXaZhoM

— Philip Goodwin (@PhilipVSO) 29 October 2019
Thank goodness we've reached the final and massive congratulations to David Atherton. I've put on half a stone watching the 2019 #GBBO #GBBOFinal

— Chris Fletcher (@Chris_of_Durham) 29 October 2019
Bake Off fans furious as David Atherton wins show despite never winning star baker as they declare Steph was 'robbed' https://t.co/EIZLjxrjU9
— The Sun TV (@TheSunTV) 29 October 2019
Well I never win anything but at last, I won the office GBBO sweepstake! pic.twitter.com/ufWeYczD4W

— Jill Golightly (@GolightlyJill) 30 October 2019
Whitby's David Atherton wins the Great British Bake Off 2019https://t.co/3YwW2Wi1aE

— The Yorkshire Post (@yorkshirepost) 29 October 2019

This year's show: what happened?

This year's Bake Off lineup was the youngest in the show's history. With an average age of 31; we saw blossoming friendships and even rumours of love breaking out in the ranks. We also saw the judges get tougher. Paul Hollywood said: "I made them cry. They're more pack animals now. Upset one and they all get upset... I think I hardened up a little bit this year actually." After battling through criticism from Paul Hollywood and Prue Leith, it seems that David's mental toughness saw him through to the win.

Fan favourite Henry Bird proved to be the star of this year's show, with his fellow bakers wearing a signature Henry tie in tribute after he left in the semi-finals. That would round off a pretty memorable contest for Henry who left after a Hollywood handshake and as the "brother from another mother" of finalist, Alice Fevronia.

 

 

 

View this post on Instagram

 

 

My response to people asking if I watch the bake off, now that Henry's gone #gbbo pic.twitter.com/UHGt9HMeF7

— ?Mason? (@GrailAtCamelot) October 16, 2019

The tie's the limit! A glorious tribute to Henry. ??? #GBBO pic.twitter.com/S7WTy061RO

— British Bake Off (@BritishBakeOff) October 22, 2019

In the semi-final, the bakers were tasked with showcasing their patisserie skills. Alice won star baker to cement her place in the final. Rosie had an off day despite an impressive turnaround in the technical challenge and was the last contestant to be sent packing from the tent ahead of the showdown.

Many Bake Off viewers took to Twitter to admit that it is a strong final three with Steph having won Star Baker four times, Alice winning Star Baker in the semis and David being "criminally underappreciated". Whatever happens, we can expect a fascinating final.

I'm very #happy with the #GBBO #BakeOff finalists Alice, David and Steph. Rosie has been up and down for a few weeks. I haven't decided on a winner. I'll make my decision based on the Final next week. David is very good, Steph has won Star Baker 4 times, and Alice does well also

— J Movie Lover (@jboothmillard) October 22, 2019

I'm sorry I know Bake Off is about love and everyone is great but I just really, really hate Steph and her undeserved 4 star bakers when David has been criminally underappreciated

— Tim | Ⓥ (@BetterThanToday) October 22, 2019

But what can we expect to see from this year's finalists after Tuesday's episode?

Here is a look into what the show's past winners are up to now.

Nancy Birtwhistle

64-year-old retired baker, Nancy Birtwhistle lit up our screens on series five and she has since risen to the challenge of judging events, delivering masterclasses and sharing her tips with organisations.

From recipe writing to keynote speaking, harvesting her own food to blogging, and everything in-between, it has been a whirlwind five years for the 2014 winner. She has been asked to present at food shows, cruise ships, schools, has baked for the Eastenders' cast in The Queen Vic and even hung out with the Hull City football team. A pretty busy retirement!

Nadiya Hussein

Arguably the face of all past winners, superstar baker Nadiya Hussein has been on top of the world since winning the 2015 edition of The Great British Bake Off. Since graduating with honours from the Bake Off tent, Nadiya has hosted three popular cooking shows, The Chronicles of Nadiya, Nadiya's British Food Adventure and Nadiya's Family Favourites as well as released cookbooks alongside, including Nadiya Hussein - Time to Eat.

Nadiya's winning speech brought judges and audience members alike to tears when she announced: "I'm never going to put boundaries on myself ever again."

She has been a regular on our screens, turning out on Loose Women, This Morning and more, as well as helping drive awareness of anxiety in a personal account for BBC One called Nadiya: Anxiety and Me. To cement her status as a true national treasure, she was bestowed the honour of baking the Queen's 90th Birthday cake. What a journey!

Candice Brown

After winning The Great British Bake Off in 2016, Candice quit her day job as a PE teacher to pursue other ambitions. Those aspirations saw her become a pub landlady, taking charge of The Green Man in Eversholt, where she still surprises guests, delivering puddings personally. She said: "I don't shy away from hard work, and I never wanted to just lend my name to this and then disappear."

She took to the Dancing On Ice stage in 2018 where she proved she didn't skate quite as well as she baked. She since returned to the hands-on running of the Green Man and has provided vocal support in the campaign to save local pubs.

Sophie Faldo

Next up to take the trophy was Sophie Faldo in 2017. The former army officer's lap of honour was memorably ruined by judge Prue Leith who congratulated her on Twitter before the finale aired.

Blindsided by the win, Sophie is only now beginning to reap the rewards of her GBBO win. Through her efforts as a civilian defence consultant have proved more financially rewarding, Sophie's short public appearances as a judge, speaker and baking masterclass host have earned her thousands in fees. She has been particularly vocal about series 10 too, saying that the cast is "too young" and that the producers have "run out of ideas". Who doesn't like a bit of stirring?

Rahul Mandal

2018's winning baker, Rahul Mandal proved an absolute sensation on the show, with viewers loving his persona. Fans couldn't get enough, as Rahul's overly apologetic ways shone on camera, alongside his unassuming charm. But it was his creations that earned him a Hollywood handshake and the famous trophy.

Rahul has since headed up a column for The Times and The Times Magazine, as well as appeared on numerous occasions as a chef on ITV's This Morning. With 100,000 Instagram followers eagerly awaiting a cookbook, there's no saying if he will appease them or concentrate on other feats in the future.

It is no surprise that Rahul never struggled with the technicals, as outside of cooking, he is an engineering researcher at the Nuclear Advanced Manufacturing Research Centre at the University of Sheffield. He has also become a STEM ambassador, inspiring the next generation to pursue a career in engineering.
Your 2019 GBBO Winner...David Atherton
We've barely given him time to breath but your 2019 winner is already booked in to commence his book tour on Saturday at Waterstones in York, where GBBO fans will be able to get a signed copy of The Big Book of Amazing Cakes. We're sure it's going to a busy time for David with personal appearances, meet and greets and cooking masterclasses all on the agenda. You can add him to yours too today!
Book with Champions Speakers

We have a broad range of British Bake Off contestants on our roster of Celebrity Chef speakers. Able to reflect on anecdotes from their time in the tent and to perform the most fascinating live demonstrations, they make for the most interesting corporate entertainment. To book, simply get in touch with the Champions Speakers agency using the contact details below.