George Osborne surprises nation with Autumn Statement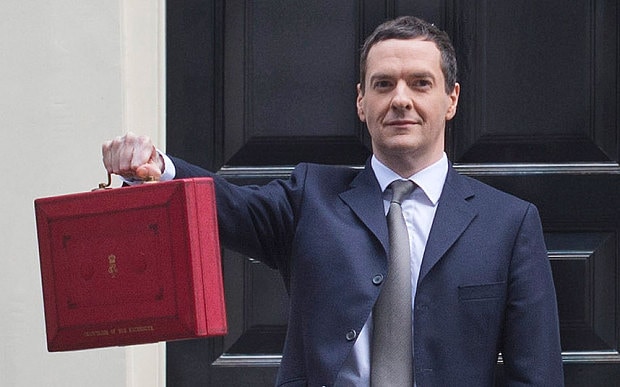 This week saw the economic future of the country lined out as Chancellor George Osborne delivered both his Autumn Statement and his Spending Review in an hour-long speech at the House of Commons.
The Chancellor had been widely expected to sharply cut public spending and reduce benefits but he surprised many by slowing the Government's austerity programme and boosting spending by tens of billions of pounds in many areas.
Total government spending will now rise by more than £50 billion over the next five years with the police, schools, NHS and military all benefiting from the unexpected windfall.
In addition, low-paid families receiving tax credits won't be hit as hard as expected after the Chancellor today announced a U-turn on one of the major proposed cuts in the Summer Budget and most controversial plans of the Cameron Ministry.
It has been a sensational year on the political front, with the Conservative Party trouncing Labour and decimating the Liberal Democrats at the General Election despite all predictions pointing towards another hung party or even a win for the opposition.
Ed Miliband and Nick Clegg both fell on their swords as the Scottish National Party revolutionised the political landscape north of the border, while Nigel Farage was kept on to lead the United Kingdom Independence Party despite poor showings at the polls.
Jeremy Corbyn, Member of Parliament for Islington North since 1983, then announced his intention to run for Leader of the Labour Party and, despite being considered little more than a fringe hopeful, sensationally stormed to the helm of the Opposition with the largest mandate ever won by a party leader.
With politics storming to the forefront of public discussion, there truly is not a better time to hire a politician as an after-dinner speaker for your event with Champions Speakers. Political speakers have plenty of anecdotes to share and will happily weigh in with their own opinions about the political world.
Influential politics speakers available through Champions Speakers include the likes of Michael Portillo, Alastair Campbell and John Prescott, who all regularly make appearances and deliver after-dinner speeches to critical acclaim.
For more information on booking a politics speaker for your event with the Champions Speakers agency, simply fill in our online form or call us on 0207 1010 553 today.