Gail Emms MBE: 'We Showcased to the World What We Can Do'
With the remaining members of Team GB now home from Rio, the reality of exactly what they achieved is slowly but surely beginning to sink in. This team of athletes became the first to ever improve on a home medal haul at the next Olympics, with their total of 67 beating the 65 they won in London four years ago.
The achievements of this group of athletes was huge in the eyes of 2004 Olympic silver medallist and Olympic speaker Gail Emms MBE, who we had a chat with following the conclusion of the Rio Games.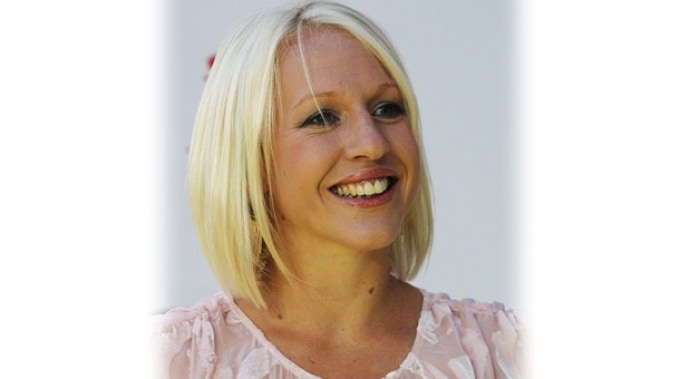 "We knew it was possible, but didn't know if they could actually go out there and do it," Gail told us. "It just shows how much we have invested in elite sport as we've put everything into trying to find those marginal gains, into sports science and this group showed what we do with it. We showcased to the world what we now do in elite sport."
It was a hugely successful meet for Team GB's badminton players, with the men's double pair of Chris Langridge and Marcus Ellis becoming the first British badminton players to take home a medal since Gail and her partner Nathan Robertson 12 years ago.
On their unexpected bronze medal, Gail said: "It was possibly the biggest shock of the whole Games. It was just incredible as they scraped into the Olympics, are ranked 22 in the world and for them to then come away with a bronze medal was incredible.
"We saw both sides of Team GB in Rio as those expected to win went out and did it and then there were magical stories like Ellis and Langridge who suddenly performed out of their skins, embodying the Olympic spirit, and just did it. They went out there determined to do their best, never thinking they were going to win a medal, which is what makes it so lovely."
There was good news elsewhere on the court for Great Britain too as men's singles player Rajiv Ouseph made it through to the quarter finals, with Gail telling us he 'should be really proud of himself.'
"He had a good draw, and he'd had a good draw in London too but didn't capitalise on it. This time he went out and did what he should have. I'm really pleased for Raj because he's such a skilful badminton player, a lovely bloke and sometimes it can be frustrating that he hasn't achieved what he's capable of.
"In Rio he went out and silenced a lot of people, so he'll be really happy."
Elsewhere there was disappointment for married mixed doubles pair Chris and Gabrielle Adcock who failed to progress from the group stages after defeats to China and Poland and a win over Denmark.
"It was a difficult group but they had match points in all of their matches," Gail said of the pair. "For them it will be a massive learning curve, but they are still young enough to go to Tokyo. They will be hurting but they'll learn from it and come back stronger."
Much talk in the lead up to the 31st Olympiad revolved around Rio's capability to hold such a prestigious event, with Gail telling us that the city and Brazil as a whole should be applauded for what they achieved, but further questions may need to be asked moving forward.
"They did the best they could and for that you've got to hold your hands up and say well done. They maybe shouldn't have got the Games because of the whole financial situation as it puts lot of stress on a city, but they did what they could and that's all you can ask from an Olympic host."
With medals galore for Team GB over in Rio, when quizzed on her favourite moment, Gail found it difficult to pick just the one.
"The Brownlee brothers finishing first and second in the triathlon and of course the badminton boys getting that bronze have to be right up there. Mark Cavendish getting an Olympic medal was also great to see.
"I also stayed up to watch Jason Kenny win the Keirin and then to see Mo do the double double after winning the 5000m was great. Laura Trott and all the girls were brilliant too; everyone did us proud."
The Olympics now move on to Tokyo in 2020, with Gail stating that 'the Olympics as a whole will go up a gear.'
"Tokyo have plenty of money to spend so it will be different from Rio. For Team GB, they will be up there again, in the top three, as I can't see us going down the medals table due to the amount of money we have available to invest.
"It's onwards and upwards for us as, despite questions being asked about corruption and drugs in elite sport, Team GB will just do their thing and keep on winning."