Gail Emms Critical of Funding Cuts to Badminton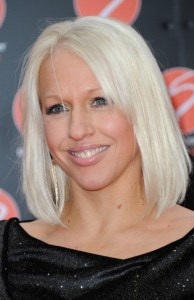 'Disgraceful behaviour' is how Gail Emms MBE described the news this week that all funding from UK Sport has been cut for Team GB badminton at the 2020 Olympic Games in Tokyo.
The decision has been heavily criticised by everyone involved in the sport, especially as it follows on from the unexpected bronze medal won by Marcus Ellis and Chris Langridge at this summer's Games in Rio.
One of the most recognisable faces in the sport, former Olympic medallist Gail Emms, has been particularly vocal about the cuts on Twitter.
Funding plays a huge part in minority sports such as badminton and without it, future stars could suffer. Since the announcement last week, Gail has described UK Sport's behaviour as "disgraceful" and criticised the way the organisation did not even provide any warning about the cuts.
When asked about the issue, she said to the Press Association: "I think badminton deserves some explanation and I'm sure they will appeal against the decision.
We're not asking for 27 or 30 million like some sports. We not asking for anything near that and if I was one of those guys who went out there and came back with a medal, I'd be fuming."
She also referred to current British badminton players to highlight the talent that exists in this country.
"You've got Chris and Gabrielle Adcock who are eighth in the world in mixed doubles and Rajiv Ouseph who is in the world top 20 in the men's rankings. It's not like we haven't got anyone up there.
Even a funding cut would have been something to get used to but to have it all taken away is incredible and I just can't see what the reasoning is behind it."
Speaking only a few months ago to Champions Speakers of her pride in the achievements of Team GB, and Ellis and Langridge in particular, it was clear to see from Gail's final tweet in which she expressed her view on how the current crop of Team GB's badminton stars had been treated.
One of five sports to be stripped of its funding, yet the only one to have won a medal in Rio, going from £5m worth of funding to zero from March 2017 will undoubtedly have a huge effect. Only time will now tell as to whether Team GB will be able to compete at the highest level come the 2020 Games in Tokyo.