Finance Speaker Anthony Thomson Speaks On 'Future Of Banking' For IKANO Bank In Sweden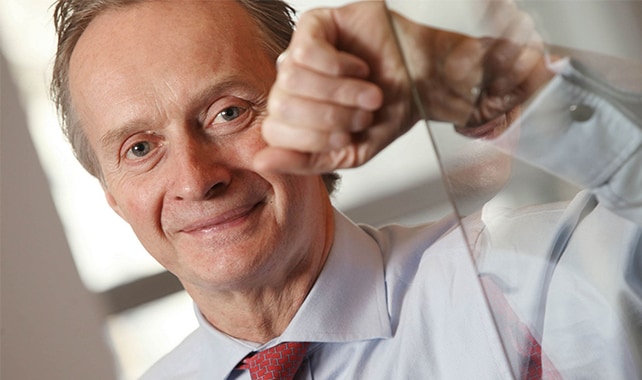 Champions Speakers booked and delivered one of the world's leading finance speakers, Anthony Thomson, to deliver a keynote speech on the Future of Banking at a special event hosted by IKANO Bank in Älmhult, Sweden, on 8th January 2015.
The two day conference saw delegates fly in from all over Europe to discuss the shape of things to come in the finance sector over the coming years, and Anthony's expertise and vision served as the centrepiece of debate.
Anthony Thomson is rated among the Evening Standard's '1000 Most Influential Londoners' and is a leading figure in the world of finance. He is also the co-founder of Metro Bank, Britain's first new high street bank in over 150 years. With a strong background in finance marketing and, seeing digital banking as the future, Anthony left Metro Bank in 2012 to set up a new, online-only bank, Atom, which is due to launch in 2015.
The digital era is changing the retail banking sector at a steady pace. Initially, internet banking proved popular as broadband connections swept Britain in the first decade of this century but, with increasing numbers of people embracing mobile banking apps on their smartphones, the landscape is altering altogether.
Bank customers are now able to manage their accounts whenever and wherever they are and the statistics reflecting recent digital banking growth are truly remarkable. The British Banker's Association have released figures showing there were 18.6 million transactions carried out per week in 2013 compared to 9.1 million in 2012 and NatWest has confirmed use of its branches has fallen by an incredible 30% since 2009.
By launching Atom, Thomson has the courage to act on the new patterns he has identified and we hope his vision is rewarded over the coming years.
Champions Speakers have a vast stable of eminent business and motivational speakers, ready to add quality insight to your next corporate event. To book a keynote speaker to enlighten or inspire your company's function, fill out our online form or call us on 0207 1010 553