FIFA World Cup to be Expanded to 48 Teams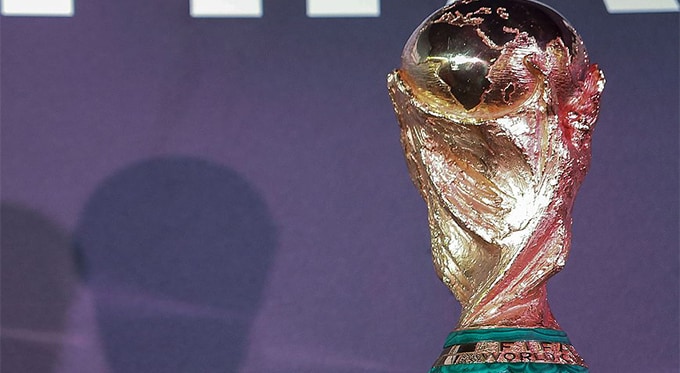 FIFA have today announced that the football World Cup will be expanded to 48 teams, an increase of 16 from the current 32 team format. The sport's world governing body voted on the decision in Zurich, Switzerland on Tuesday.
The plan was the idea of new FIFA President Gianni Infantino as he wanted the game's showpiece event to be more 'inclusive', saying that: "There is nothing bigger in terms of boosting football in a country than participating in a World Cup." This expansion marks the first change in format of the World Cup since 1998 when it changed from 24 teams to 32.
Despite the alterations, the amount of games played for the eventual winners will remain the same at seven. It means that instead there will be 16 groups of three teams (rather than eight groups of four) with the top two qualifying for a new round of 32 knockout stage. Another new addition means that any group stage match that is a draw will now be decided by a penalty shoot-out.
The total number of games will increase from 64 to 80 but FIFA is adamant that the schedule can still take place over a 32-day period, meaning that club sides would still be able to have their star players back and ready for the start of their various domestic seasons.
The decision to expand the competition has caused much debate in the football world with many prominent footballing figures coming out both for and against the idea. Manchester United manager Jose Mourinho has praised the new structure describing it as "an incredible social event. More countries, more investment in different countries in infrastructure, in youth football."
However, the German FA and national team coach Joachim Low has questioned whether the quality of football showcased at a bigger tournament would be to a poorer standard. Whether these new changes will be a success in the long term remains to be seen and we'll have to wait until 2026 to see it in action.
Champions Speakers has hundreds of former professional footballers who have played in numerous World Cups and can offer their opinions on the changes at any event. To book any of our exceptional football speakers, contact us today by calling 0207 1010 553 or by completing our online booking form.