FIFA World Cup 2018: What We've Learned So Far
Today marks the final round of group matches at the 2018 World Cup in Russia, and whilst there is still the small matter of England's clash against Belgium to get out of the way, we have learned plenty already about this year's tournament. With some big shocks having already occurred (looking at you Germany), and England doing surprisingly well so far, the knockout stages are set to be just as enthralling.
Here at Champions Speakers we've provided a rundown of what this tournament has taught us so far:
No One Can Be Taken For Granted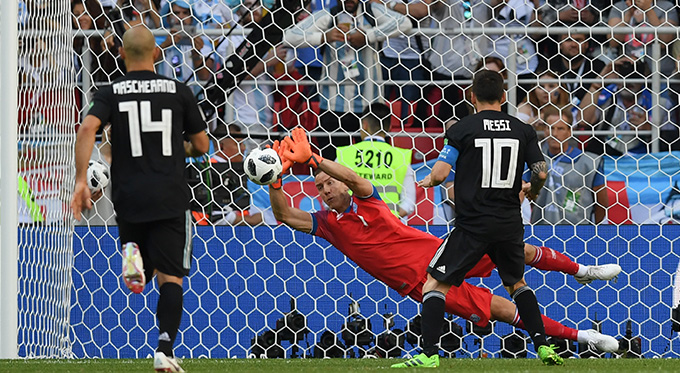 Just like with every tournament, fans and pundits alike were making their predictions for each and every game. Many people were backing the usual suspects to take maximum points, with the holders Germany, Brazil, France and Spain among the frontrunners to breeze through the group stages.
However, many of the so called 'smaller nations' had other plans. From Argentina drawing 1-1 with Iceland (whose population is smaller than Leicester!), to Spain, Portugal, Brazil and Germany (more on them later) all failing to win their opening games.
This has been something of a running theme all through the group stages and was perhaps best demonstrated on Monday during Group A's final group of matches. Despite topping the group, Spain only scrapped through after a last-minute equaliser against Morocco, and Portugal drew 1-1 with Iran and at one stage really looked like they could be crashing out. In fact only Uruguay and Croatia have won every match so far, although of course this could change tonight if one of England and Belgium get a win.
The Germans Don't Always Win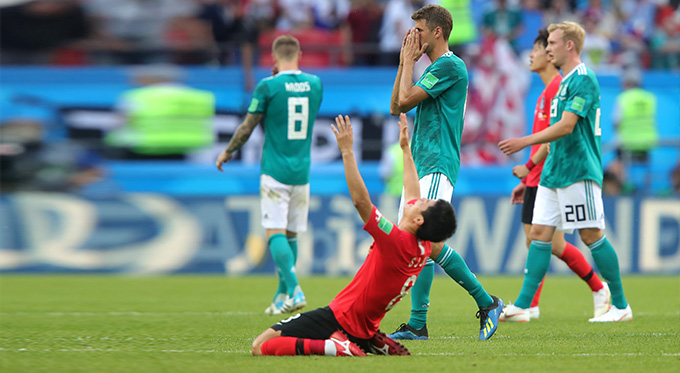 Yes, despite the old cliché, 2018 has taught us that irrespective of how many world-class players they may have, Germany are not invincible. After a shock opening day defeat to Mexico in Group F, normality looked to be resumed after a last gasp winner in a 2-1 victory over Sweden.
However, in a match that sent shockwaves around the football world, South Korea scored two injury time goals to send Germany home early. Making it the first time since 1938 they have exited in the first round.
Messi vs Ronaldo Will Never End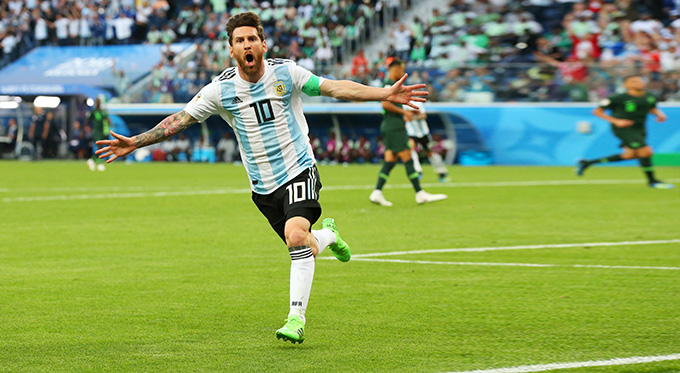 They may be donning the red of Portugal and blue and white of Argentina opposed to their Real Madrid and Barcelona colours, but the debate of who is the best out of Messi and Ronaldo continues to rage.
It has to be said that in this World Cup, Ronaldo has had the edge. Following a hat-trick in the opening match against Spain, he added a headed goal in a 1-0 win over Morocco and is well in the race for the Golden Boot alongside Romelu Lukaku and Harry Kane.
On the opposite side Messi has struggled to recreate his genius. Argentina's performances in general have been disappointing and they followed up a drab 1-1 with Iceland with a humiliating 3-0 defeat to Croatia. However, he broke his tournament duck with a strike against Nigeria in a 2-1 win as the South Americans limped over the line into the knockout stages.
VAR Controversy Will Not Go Away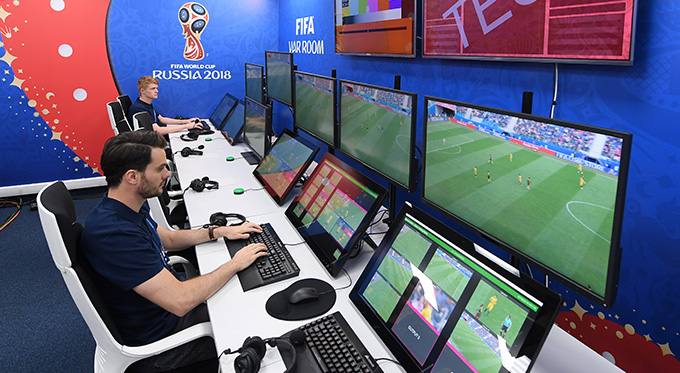 The addition of Video Assistant, (VAR), was meant to ensure that decisions could be reviewed, in order to make the game fairer. And whilst it has made a difference in a lot of instances, there has been occasions when question marks remain. Think Tunisia's wrestling of Harry Kane going unpunished, or the penalty Cedric Soares conceded against Iran.
Whether VAR should be used for subjective decisions has still not been properly addressed, with many people thinking VAR has being rushed for the World Cup. With more penalties having already been awarded than the entire 2014 competition, the controversy shows no signs of going away.
You Need To Be A mathematician To Work Out All The Potential Routes To The Final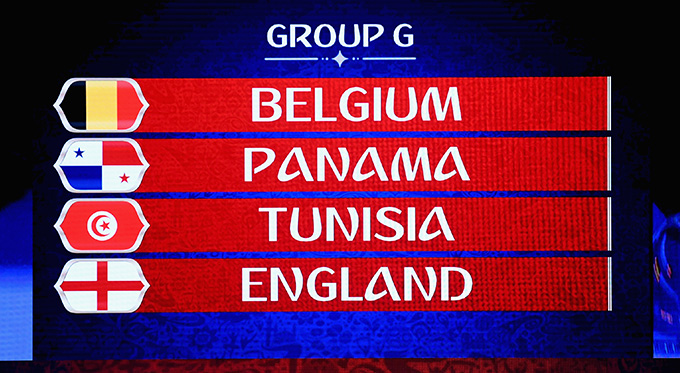 Goal difference. Goals scored. Fairplay. The drawing of lots. The possibilities of deciding who will be top of Group G by 10pm tonight is endless. Currently England are top on fairplay with both sides having a goal difference of +6 and both having scored eight goals. This means the margins of regarding who comes top or second is incredibly fine.
Every goal or even booking will make a difference if the match ends in a draw, meaning people will be on their calculators throughout. Many people are even suggesting that coming second in the group compared to winning to could be beneficial as it would mean avoiding Brazil in the quarter-finals, so expect plenty of game management this evening.
It's Coming Home?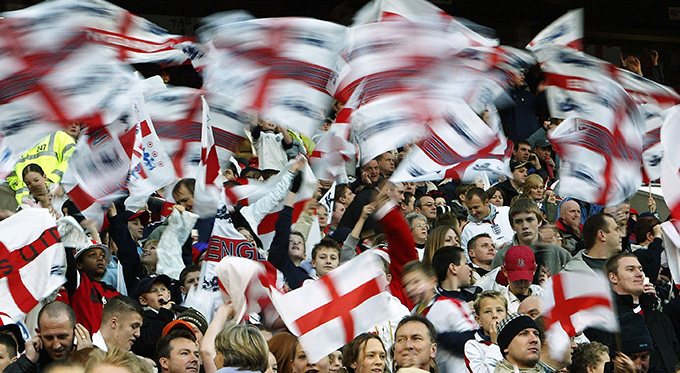 England may have only played minnows Tunisia and Panama so far, but the fact remains they are one of only a few teams with a 100% record so far. The mood in the country surrounding the national team has never been so positive and people are genuinely beginning to wonder if the Three Lions could go all the way.
Of course, there is a long way to go, and plenty of sterner tests still to come, but with star striker Harry Kane bang in form at the top of the goal scoring charts, anything is possible. One man who believes in England's chances at this World Cup, is former Tottenham and West Ham manager Harry Redknapp. He gave his thoughts on why he thinks England could succeed at the World Cup
Who will be victorious come July 15? In this wonderfully unpredictable World Cup that remains to be seen. But one thing's for sure, whoever lifts the golden trophy aloft, will go down in history.
Here at Champions After Dinner Speakers, we have a whole host of excellent football speakers who have spent time playing in the World Cup. They are able to offer their remarkable insight into all of the tournament's latest news and for more information call 0207 1010 553.