Facebook's 'Slingshot' At The Photo-Messaging Market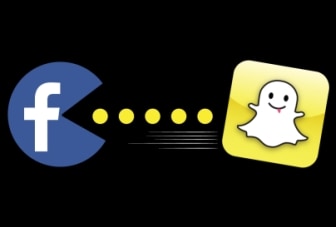 Facebook's serious interest in photo-messaging services was this week furthered by their launch of a new app named Slingshot. The application is seen as a direct challenge to the dominance in the marketplace of Snapchat.
The social media giant's new offering includes many of the features already found in Snapchat, such as the ability to share images and photos, and similarly, images are deleted after they have been seen. Users are also able to type or write over their photos.
However, Slingshot has a unique aspect whereby recipients of images must send one in the other direction in order to unlock the image they have been sent. Until they do, the first image is only visible in a pixelated fashion. Users will have a 'select all' feature that allows images to be sent to everyone on their contact list.
The app's developers, Facebook's Creative Labs division, say they are hoping to encourage more creativity and get more people involved in generating exciting and fresh content. Reports say Snapchat avoided a similar reciprocal facility so as to prevent its users being deluged with alerts.
Facebook have been spooked by the rise of other social networking apps in recent years. In 2012 they purchased the photo-sharing network, Instagram, for $1bn and later that year it was reported that they had had a $3bn offer rejected by Snapchat. Earlier this year markets were shocked at Faceboook's $19bn buy-out of WhatsApp.
It has been noted that Slingshot's icon bears a striking similarity to that of Taptalk, another network that offers a relatively simplistic way to send photos by just tapping on a contact's profile picture. It remains to be seen how successful Slingshot will become but UK users will have to wait a while for its release in this country.
--
Champions Speakers have a broad range of technology speakers to speak at your event or function. Fill out our online form or call 0207 1010 553 to discuss your options further.