Exclusive Interview: Steve Hodge, The Former England Star On Spurs' Champions League Final Hopes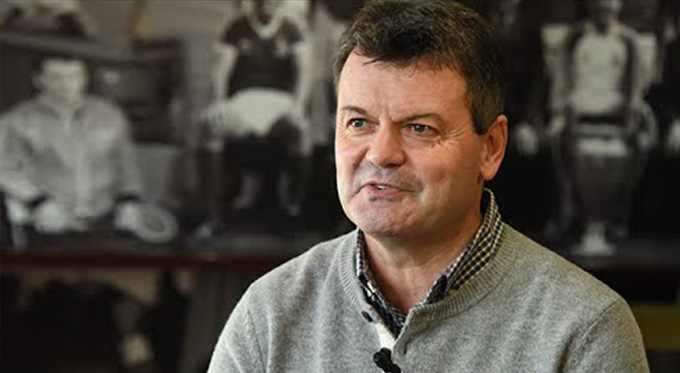 It's been a journey featuring highs and lows for Spurs, but culminating in a Champions League final, they have given themselves a shot at finishing on the highest of highs. Saturday 01 June sees the Champions League Final kick off in Madrid, bringing together two of Europe's most improved and exciting sides. Both considered 'nearly teams' in recent times, this is the chance to make a mockery of that tag.
We spoke to former Spurs star, Steve Hodge, to get his thoughts on their Champions League chances.
Q: So Steve, Can Tottenham Hotspur Win the Champions League?
"They're there. Chelsea won the Champions League. They beat Bayern and Barcelona in the semis and had a lot of luck along the way. Tottenham were within 10 minutes of going out in qualification against Inter Milan. They've ridden their luck along the way too, certainly against Ajax.
"They had a great second leg performance against Dortmund. Against City, they had VAR involved. It probably hit his hand. For me, it's not a foul, I'm pleased he got away with it. Then Aguero crosses the ball for Sterling to score. If we hadn't got VAR, in previous seasons, that would've been a goal.

"Obviously, 2-0 down against Ajax, they go long and try and get lucky. But they've got great spirit. They showed great ability to get back and score three in the last twenty minutes of the game. So is it their year? A lot of luck, a lot of spirit, a lot of ability. As a former Spurs player, I hope they win it. Liverpool have won it four or five times already

"Liverpool probably deserve to win something this year overall. But it's a cup final, anything can happen. We just saw a cup final finish 6-0, which should never happen in a cup final."