Exclusive Interview: Peter Beardsley On The Champions League Final
Liverpool legend Peter Beardsley shared his thoughts exclusively with the Champions Speakers agency this week ahead of the Champions League Final which pits Liverpool FC against Tottenham Hotspur on 01 June.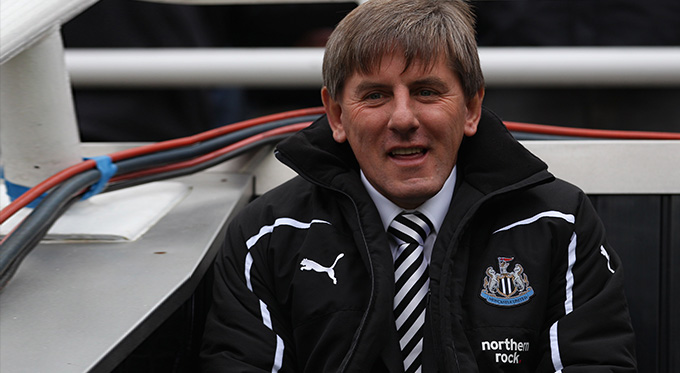 The game threatens to be a memorable one, as the headline match to cap off a week that saw Chelsea beat Arsenal in the first all-English European final in Azerbaijan. We asked Peter his thoughts on the final, on Klopp, the players and how important the game is.
Q: Can we expect a cagey Champions League Final or a gung-ho game on Saturday night?
"Both teams play on the front foot. I think it'll be like a Premier League game. They'll both go for it - Liverpool always do. To be fair to Tottenham, having did what they did against Ajax, one of the best comebacks they've ever had - 3-0 down on aggregate to come back and do what they did was incredible. It will give them a lot of confidence. Tottenham have got some amazing players - I think Harry Kane's a superstar. Sissoko was at Newcastle, he was a good player. But I would go, Liverpool, I've got a lot of history there.
"I'd imagine 2 or 3 goals for each. I think it'll be a high scoring affair. But looking at the history for Liverpool, it's quite often been a defender that's scored a winning goal in the European Cup or Champions League win. The best thing is it's going to be an exciting game, not a cagey game. Both managers play positive football. Klopp's got some amazing players, he said it's the best cup final team he's ever had. Both have been in domestic cup finals and one will win their first trophy in years.
"You can be lucky, you can be unlucky, but they'll both have their game plan, they'll both be very attacking I would think. They'll be on the front foot. They like to attack. The strength of both teams is their attacking."
Q: What are your thoughts on Jurgen Klopp?
"What he's done in a short space of time is incredible. They were unlucky not to have won the league. If they win the league next year and I hope they do, they won't get as many points as they did this year. Everybody is so impressed that they lost by a point to Manchester City. 97 points is a wow season. But when you're a player you want to end up with a trophy.
"He's turned it around, he's got a lot of great players. Wijnaldum who was with us at Newcastle, he's shown what a great player he is. He came on in the semifinals and basically turned the tie. When you see players that you've worked with like Wijnaldum and Sissoko it give you a buzz as well - brilliant for them."
Q: Given that Liverpool have come agonisingly close in the Europa League, League Cup, Champions League and Premier League in the past seasons - how important is this for them?
"It's very important. I don't think it's as important for Spurs. They're there unexpectedly without being cruel. They almost went out in the group stage - scraped through with 9 points which is quite unusual. So for them, there's less pressure. But as a player, you want to win. The loser will go home devastated. When you're 90 minutes away, 120 minutes, penalties, whatever, it's an incredible situation they've both found themselves in. Especially Liverpool after last year. They were beaten by a better Real Madrid team on the day. Since then they're a totally different team. They've turned a lot of things around and are in a positive place at the moment."
If you would like to book Peter Beardsley as the football speaker for your corporate event, function or conference, simply contact the Champions Speakers agency by filling in our online contact form or by calling a booking agent directly on 0207 1010 553.