Exclusive Comment: Geoff Miller Discusses The Upcoming Ashes
The Ashes mark the pinnacle of an Englishman or an Aussie's cricketing career, and is arguably the greatest competition, not just in cricket, but in sport worldwide. Ever since the two nations first fought over the urn back in the late 1800s, each test series has been tightly contested with both countries having their fair share of success.
To date both England and Australia have 32 wins to their name meaning whoever is victorious in 2017/18 will edge ahead in the record books. This year Australia will play host to the competition and England will certainly be hoping they can make amends for their whitewash defeat in 2014, the last time they visited the country.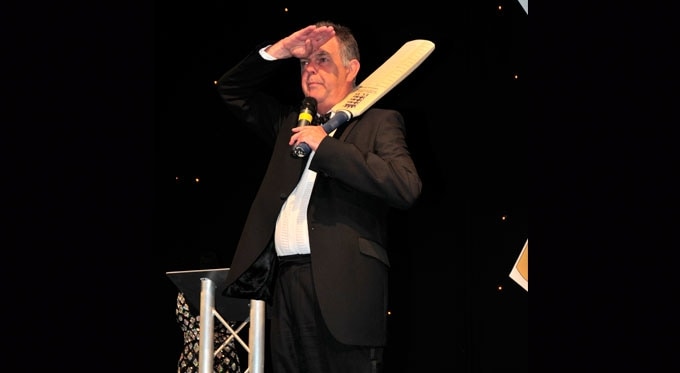 One man who knows everything there is to know about cricket and the Ashes is Geoff Miller OBE. Between 1976 and 1984 Geoff played in 34 tests for England and 25 ODIs. A fantastic spin bowler he took 60 wickets during his eight-year international career. One of his most memorable moments as a player came in the 1982/83 Ashes campaign. In the fourth test in Melbourne, Geoff made the catch which helped England win the test by just three runs.
Once his playing career came to an end he remained active in the game and between 2008 to 2013 he was an England selector.
Preparations for this year's series will begin very soon, particularly in light of the recent squad announcement. This year marks Joe Root's first series as the team's captain and Geoff has been impressed with his work so far.
He said: "I think he's done very well. He's won two series' there's still a few little gaps he needs to fill in the role which I'm sure he's aware of. I think the team are certainly going in the right direction both in test and one day cricket. The recent ODI victories over West Indies was superb in a really entertaining game and they also had the quality as well. Of course it will be tough they are playing Australia! But, I think the vital factor will be how our batters deal with their bowlers in their own country."
Geoff continued: "If there is any question marks it will be over our batting order, there's a couple of areas there that are susceptible and it's how they cope with their bowling attack which is pretty good especially in their own conditions that they'll be used to. You could say home advantage might sway it but I like to think that we have a bit of momentum now and quality players that give us a good chance."
With the first preparation game taking place on 4 November against Western Australia, Geoff believes these games are vitally important. "They are absolutely huge. Those games will designate, who bats where and give a taste of the Australian conditions and preparing in the right ways is very important. The selectors will be watching the players both technically and mentally and will know which players are best where. Joe will be involved in that process as well because he will have a feeling about it as will all the coaches behind the scenes."
There have been many standout Ashes moments over the years and in 2005, England defeated Australia for the first time since 1987 as the nation fell in love with the game. Geoff recalled this victory fondly: "That was very special. It had been a long time and we'd taken a lot of defeats by Australia at that time. Some of the players at that time had played in a lot of series' and had never won against them, so for some top players from English test cricket it was their first time."
In professional sport anything can happen and Geoff along with the British public will be hoping England can claim another stunning victory this year. He said: "I think we can at least draw the series, if we play exceptionally well then we can pinch the series. It's up to those players to perform to their maximum ability and that will give us a chance."
If you want to book Geoff Miller for your next event or conference, then get in touch with Champions Speakers agency, simply call us on 0207 1010 553 or complete our online