Excitement Builds for Super Bowl XLVIII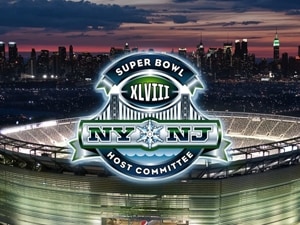 American football's biggest showpiece the Super Bowl is set to take place this weekend. For fans across the world, this is the moment they have been waiting for: the two championship winners will go head-to-head in an incredible contest.
This year, Denver Broncos will face Seattle Seahawks at the MetLife Stadium in New Jersey. The Seahawks are going for their first Super Bowl crown whilst the Broncos took back-to-back titles in 1997 and 1998.
The Super Bowl is traditionally played in warmer climates and the decision to hold the game in the frosty winter climate of New Jersey has been described as "bold". At least 160 million Americans are expected to watch the Super Bowl and the half-time show regularly attracts some of the biggest stars on the planet.
Channel 4 will host the live coverage of this year's event, fronted by presenter Colin Murray. Beginning at 10:30pm, the game will kick-off at 11:25pm and carry on into the early hours of the morning.
Champions Speakers has an array of sports speakers available for booking at your event or conference. Browse on of our expert keynote speakers today or call 0207 1010 553 to discuss speakers with one of our team.