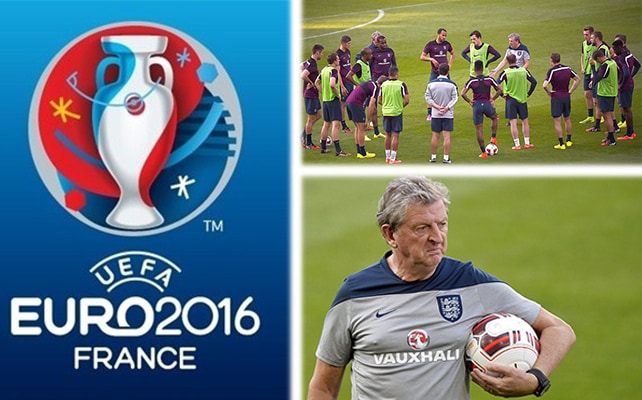 The 2016 European Championship qualifiers kicked off last night with Scotland coming away from Germany with credit after a close 2-1 defeat to the World Champions and Northern Ireland claiming their first away win in four years with a 2-1 victory over Hungary. Andorra host Wales in the Pyrenees tomorrow night, with rumours suggesting Real Madrid's Gareth Bale will play in an unfamiliar striking role, and England get their campaign under way tonight in Switzerland. It is less than two months since the World Cup but competitive international football is back on the agenda.
After the disappointment of Brazil and an uninspiring 1-0 friendly win over Norway last Wednesday night English football fans' expectations are arguably lower than they have been in decades. As the 'Golden Generation' wander off into the sunset, though, there are a number of positives for Roy Hodgson and his men to take into consideration. Champions Speakers has a wide variety of experienced and engaging football speakers ready to give their insight into football at your corporate event, so, with this in mind, let us take a look at why England's prospects are not as bad as we are led to believe.
We have blogged here before about the passing of the 'Golden Generation' and, while they did not ultimately fulfil their supposed potential, their high profile went a long way in inspiring the generation that now follows them. With their departure, England now have a younger squad than at any time since Peter Taylor selected a youthful side for a 2000 friendly in Turin. That team was picked for the future and tonight's team will have a similar feel.
Despite a comparatively tough away opener in Basel, Switzerland look to be the only serious competition England face in winning a six-team group that also comprises Estonia, Slovenia, Lithuania and San Marino, none of whom will set the world alight. With the Finals in France enlarged to 24 nations from 16 and with 2 teams certain of qualification Hodgson is right to be confident of progress regardless of the criticism thrown at him in the press.
Much of the latest criticism stems from the lacklustre Norway display last week but we must not forget that this is a young side finding its feet at international level and that Hodgson will experiment with both players and formations over the course of coming games. This qualifying group, filled with relative minnows as it is, gives us plenty of time for those experiments and scope for these young players to feel their way into things and begin to gel as a unit.
Much is said about the paucity of talent at England's disposal, and it would be right to say that England currently lack depth in the squad, but it would also be right to point out that the majority of the side lining up on the banks of the Rhine this evening regularly play first team football at Liverpool and Arsenal. Both clubs are experiencing something of a renaissance and having qualified for this year's Champions League those youngsters are sure to be on a steep learning curve.
That said, many of them are attacking players and Hodgson is not spoilt for choice at the back but he now has time to settle on his defensive combinations and give people competitive game time.
The press tend to want England to play thrilling football at all times and to put all-comers to the sword. What we need, however, is an appreciation of where we are and that we now have time to grow. We have a very talented set of young players and, while they have their shortcomings, they have time on their side and will improve. Patience is a virtue.
To book one of our talented football speakers, fill out our online form or call Champions Speakers on 0207 1010 553.