The Emmy Awards: Sherlock and Breaking Bad Win Big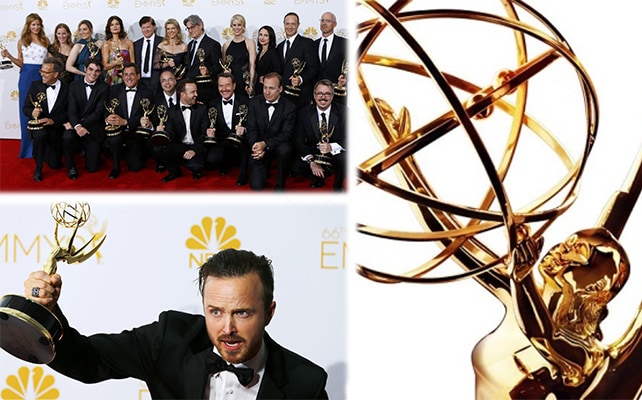 Held last night, the Emmy Awards once more highlighted the very best in international television series. Here at Champions Speakers, we have a host of actors and celebrity personalities on our books, so it seems fitting we explore who took some of the most prestigious awards in television away with them last night.
The leading award winners of the night were blockbuster American TV Series Breaking Bad, receiving five awards including 'outstanding drama series'. Actor Bryan Cranston reflected on his time on the series; "I love to act. It's a passion of mine, and I will do it to my last breath".
British television was well represented at the awards too, with best actor and best supporting actore going to Benedict Cumberbatch and Martin Freeman respectively for their involvement in hit show Sherlock.
Other British nominations included Ricky Gervais, Helena Bonham Carter and Idris Elba amongst many others, proving that British television remains at the forefront of worldwide broadcasted entertainment.
The ceremony also paid a heartfelt tribute to Robin Williams, with friend Billy Crystal describing him as, "the brightest star in a comedy galaxy".
As another successful Emmy Awards passes by, 2014 is set to be another huge years for television series that will reach an ever growing audience.
Champions Speakers have a huge range of talent available for events and functions, simply browse our website or call us on 0207 1010 553 for more information.