A Day in the Life of a Celebrity Sales Executive
Cat Mitchell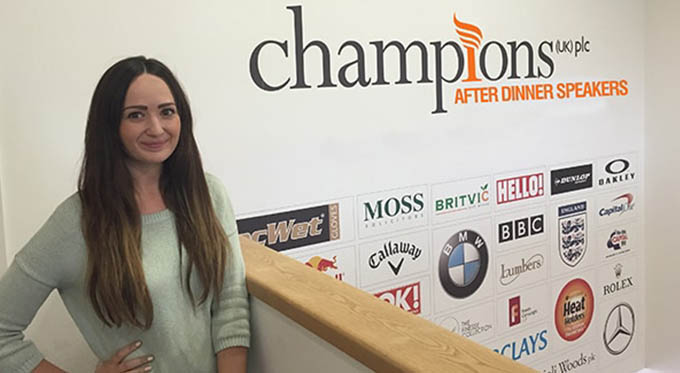 Describe a day at the Champions Speakers Agency:
"My day cannot start without a Green Tea, which I sip away at whilst calling all of my prospective clients at the start of the day to find out whether they have any further thoughts on the speakers they are about to book or if they want to change who we suggest to them.
"Suggesting speakers is something I always enjoy and this forms the next part of my day. Finding the perfect personality for each client can be challenging but it is great when you nail down whom they need and make the booking. We have over 1500 acts on the site so helping anyone refine their choices to exactly whom they should have is a key process in the agency.
"By 12pm its time to get through some paperwork; confirming acts, creating invoices and arranging travel requirements is essential and makes sure we can confirm our acts as quickly as possible. Some bookings can often be quite complex so making sure everyone knows the score and organising the contracts is so important.
"Quite often we have new talent contacting us to become part of our agency so I organise placing new people on the website with our in-house web team to widen our database and reach. We're so busy I'm constantly calling them to upload more and more acts, I definitely keep them busy, that's for sure!"
What do you love most about your job?:
"Meeting celebrities and all sorts of clients is a real highlight of my job, I love meeting new people everyday and it is very rewarding when I can arrange a speaker for their event and they are happy with the results." 
What has been your biggest and best booking?:
"Probably Michel Roux Jr. for two corporate away days. It came about after a few day's negotiation and it has led to return bookings, which I'm overjoyed about."
Who is your favourite speaker?:
"I've seen plenty of speakers but someone I would really like to see on stage is Pen Hadow, his biography is really interesting and I'd love to hear tales of his time conquering some of the harshest environments in the world."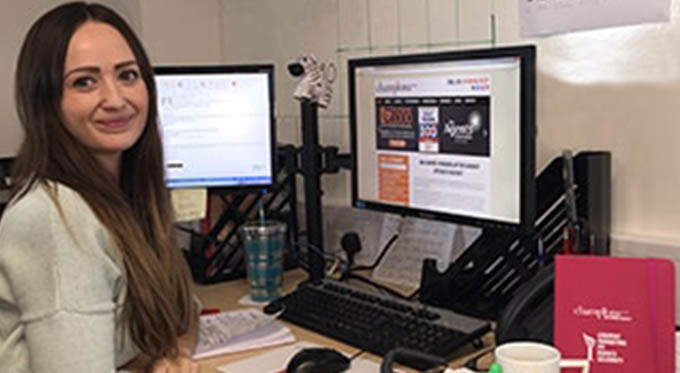 What's your ideal night out?:
"My ideal night out definitely involves a bar, plenty of cosmopolitans and live music!"
Tell us a joke:
"Knock knock,
"Who's there?
"Ipe,
"Ipe Who?
"I think you can tell the rest from there on!"
What's your favourite food?
"Personally I do not think you can beat Chicken Nuggets. I'm all about the Nugs… To be honest though, I like most things except Chilli, raisins (dead grapes) and pulled pork."
Speak to Cat today to discuss your next after dinner speaker by calling the Champions After Dinner Speaker agency on 0207 1010 553 today.