Comedy legend Rik Mayall inspired a generation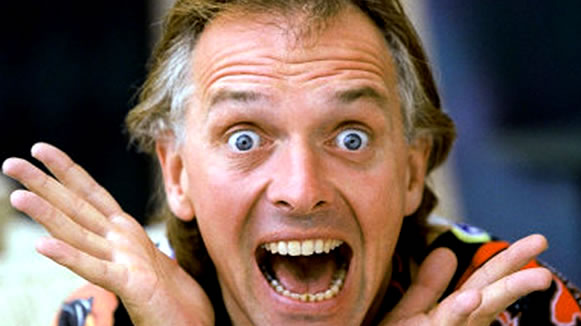 One of the most memorable scenes during the classic sitcom Blackadder was the appearance of the manic lothario, Lord Flashheart. Though he was on-screen for just a few minutes, he stole the show from comic actors as celebrated as Rowan Atkinson and Stephen Fry. This was just a glimpse of what made Mayall such an inspirational comic, and an icon to a generation of young comedians.
Born in London in 1958, Rik Mayall was a natural performer from a young age. While attending the University of Manchester, he met his future comedy partner Ade Edmondson and co-writers Ben Elton and Lise Mayer, with whom he wrote The Young Ones.
The anarchic sitcom was born out of the alternative comedy scene of the 1980s, which aimed to consciously break-away from the established mainstream. Mayall was a pioneer of the movement, and The Young Ones was a huge departure from the traditional sitcom format. He followed this up with Bottom, also co-starring Edmondson about two flatmates who live on the dole in London, and the satire The New Statesman.
A quad biking accident in 1998 left him in a coma for five days, but he made a miraculous recovery and continued with his career. One of his most recent appearances was as the eccentric father in the Greg Davies sitcom Man Down. Few comedians have gained the same level of admiration as Rik Mayall and he will be missed in the world of comedy.
Contact one of our agents today to book any one of our comedians or entertainers by calling 0207 1010 553.