Champions Speakers and Purpose Media form Strategic Partnership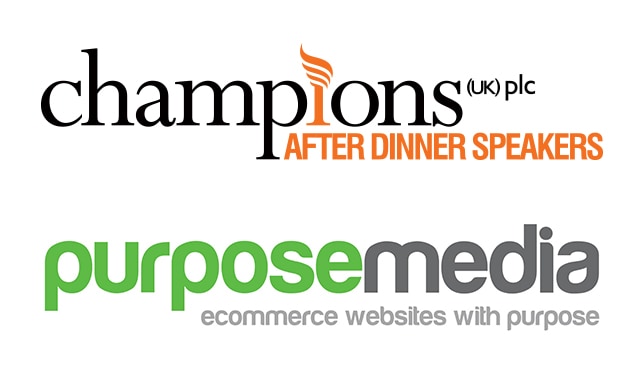 Champions Speakers are proud to announce a strategic partnership with digital marketing and e-commerce specialists, Purpose Media. The partnership sees Purpose Media provide digital marketing consultancy on a monthly basis, after building the Champions Speakers website back in 2014.
The partnership between Champions Speakers and Purpose Media has already proven fruitful, increasing leads month on month for Champions Speakers and their consultancy has allowed a greater knowledge of the best avenues to follow to create a strong client database.
Purpose Media have created a market leading website for Champions Speakers that allows easy navigation to our after dinner speakers, allowing users to find who they ideally want for their event.
Our ongoing partnership with Purpose Media also sees a new consultancy role for our sister site, Champions Music & Entertainment, created solely to give the most professional party and event musical and entertaining booking site around.
Both Champions Speakers and Purpose Media understand the importance of possessing the best online platform to act as your firm's 'shop window', giving any users a credible and trustworthy tool to find exactly the product or service they wish to consume.
For more information on Purpose Media, you can visit their website:
https://www.purposemedia.co.uk/
For more information on booking an after dinner speaker with the Champions Speakers agency, either fill out one of our online forms or call us on 0207 1010 553 today.