Celebrity MasterChef Returns For 2014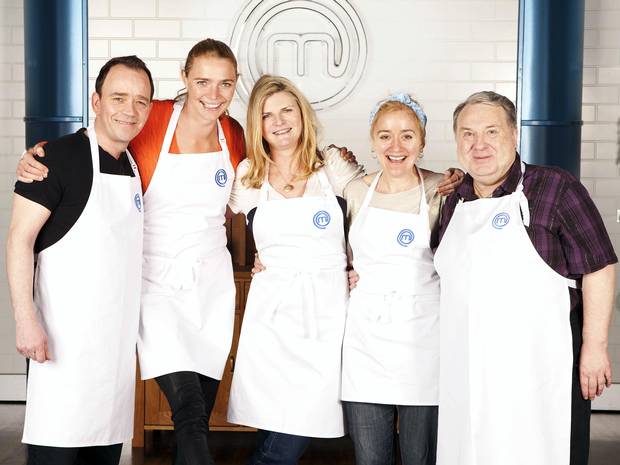 Last night saw the return to our screens of the popular cookery contest, Celebrity MasterChef, for a six week run on BBC1. Over the course of the series 20 well known personalities will pit their culinary wits against each other and the challenges thrown their way by judges John Torode and Gregg Wallace.
The latest series kicked off with the kitchen staffed by ex-supermodel Jodie Kidd, actress Sophie Thompson, author and broadcaster Russell Grant, former EastEnders actor Todd Carty and fashionista Susannah Constantine.
Contestants at first had 50 minutes to make spring rolls and a dipping sauce from a predetermined set of ingredients. No sooner had they completed that task than the stress levels were ratcheted up as the celebs were faced with preparing food for paying diners in two London restaurants, Aqua Shard and Babbo.
Jodie Kidd impressed most of all with a risotto while Constantine had trouble dealing with the pressure. Russell Grant can't be said to be a natural cook at all but Sophie Thompson looked more competent than her initial furrowed brow would have suggested.
However, it was left to Todd Carty to offend the palates of the judges with a bizarre combination of honey and chips. From that point on his fate was sealed and he became the first in this year's series to be eliminated.
The show continues over the coming weeks, acting as something of a haven for those looking to escape the all-encompassing World Cup. In time we'll discover who inherits the crown of Ade Edmondson, former comedy partner of the late Rik Mayall, as this year's Celebrity MasterChef.
To book a celebrity chef or TV personality for your event contact Champions Speakers on 0207 1010 553 or fill out our online form.