British Ingenuity In The 'Sharing Economy'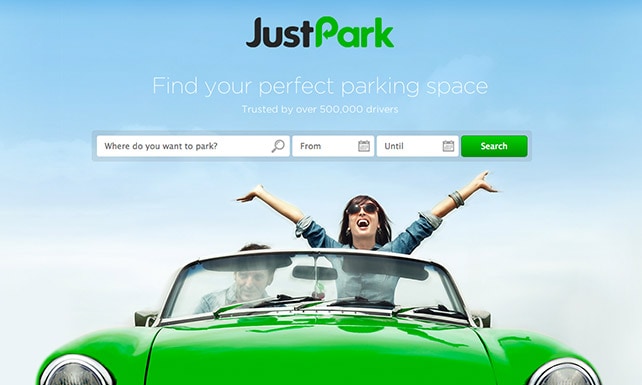 In the brave new digital world we inhabit it is commonplace to hear news coming out of Silicon Valley about the latest big idea set to transform our lives. One British start-up, JustPark, is doing its bit in tipping the balance back towards this side of the Pond.
Here at Champions Speakers, we have a wonderful range of business speakers, finance experts and futurist commentators ready to talk about the very biggest of ideas at your corporate function. In that spirit, we take a look at one of the latest developments in what is now being referred to as the 'sharing economy'.
The evolution of the internet has allowed us to establish human links with ease and to share information with each other with ever-increasing speed and convenience. Social media is now an enormous feature on the cultural map and peer-to-peer digital communication is run of the mill. In the vanguard are companies such as AirBnB, who allow people to 'share' their homes with holidaymakers, and apps like Uber and Lyft seeking to connect drivers and passengers hoping to 'share' vehicles and cut down on travel costs.
Through these intermediaries people are now able to provide each other with simple yet worthwhile services, save a little money or indeed make a bit back, but all too often the credit goes straight to Silicon Valley. London-based JustPark, the brainchild of Anthony Eskinazi, is turning the tables.
With so many cars on the road these days there is an understandable squeeze on available parking. JustPark tries to release the pressure by hooking up drivers with individuals or organisations with spare parking capacity and, with half a million British drivers registered alongside 20,000 people offering up their free spaces, the app is going from strength to strength. That one King's Cross church has to date made £200,000 from Eurostar passengers using JustPark tells its own story.
To Eskinazi's delight, BMW has today announced that the JustPark app is to become standard on every new Mini's dashboard computer and the venture capital firm, Index, has confirmed a major investment in the company in order to help with its marketing drive. The app has proved popular with its mainly metropolitan users but now looks set to spread its wings both nationally and internationally.
Eskinazi is not backwards in coming forwards and, mindful of the funds raised by Uber ($1.bn) and AirBnB ($800m), set out his stall for the future, saying "We are capturing the parking public. We want to be the next tech success story out of Britain, we could be the next consumer IPO."
Ironically, it was in San Francisco, within the proverbial stone's throw of Silicon Valley, that Eskinazi had his very own big idea. He had tickets for a baseball game and was struggling to park anywhere near the stadium when he realised there must be a better way.
Companies like JustPark continue to show us that Britain remains a vital source of ingenuity and innovation and that we can compete at a global level within the much-vaunted 'sharing economy'. The Champions Speakers agency wishes them every success.
To book one of our finance speakers or futurist speakers for your event contact Champions Speakers on 0207 1010 553 or fill out our online form.