Brexit Update: Withdrawal Bill Set To Be Delayed Again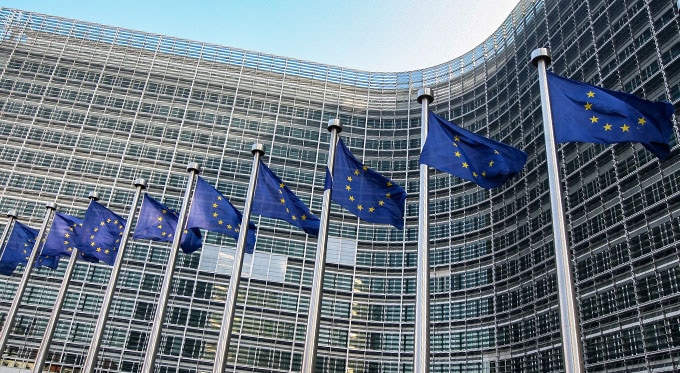 Another week and another unfortunate Brexit headline for the Prime Minister. It seems like we can't go a week without Britain's withdrawal from the European Union dominating the news agenda and this week has been no different.
The much-maligned EU withdrawal bill was set to be debated in the House of Commons this week but once again, it has been delayed. As negotiations in Brussels remain tense, the Conservative party have made the decision to delay the debate, which see both sides of the house discuss the bill, in order to try and persuade those MPs in their own party who disagree with the Brexit stance.
A number of 'tory rebels' did look set to back some hostile amendments to the bill but Theresa May is optimistic that by delaying the bill they can be won over. Now the bill won't be discussed until mid-November, meaning that the Government may struggle to fit in the eight days of debate required before Christmas.
It had been predicted that some 300 amendments to the bill would be proposed which could then result in the bill not being passed by the time Brexit is upon us in 2019. The bill is required in order for EU law to be transferred to the UK's statute books and Pro-EU MP's from both Labour and the Conservatives had warned Parliament that they would use the debate in order to veto a 'no deal' Brexit as well as demanding that Theresa May's plan for a two-year transition be written into official legislation.
Leaders from all EU nations will be attending a summit in Brussels today with both the UK and the rest of Europe still no clearer of what will happen.
Home Secretary Amber Rudd has rejected the idea that Britain can leave the EU without some kind of agreement especially in regard to security. She said: "It is unthinkable there would be no deal. It is so much in their interest as well as ours. We will make sure there is something between them and us to maintain our security."
With the Prime Minister's position coming under more and more pressure, the next few months and years look set to be a fascinating time in British politics.
Here at the Champions Speakers agency, we have a whole host of superb Brexit and Politics speakers who are ideal when it comes to discussing the European Union. Perfect for any event or conference, they can lend their expertise to your occasion providing a fantastic evening for everyone.
For booking information, simply call us on 0207 1010 553 or complete our online form and a member of our team will get back to you.