Brexit: Dominic Raab's Resignation Provides Major Blow to May
Dominic Raab provided the biggest blow to Theresa's May's Brexit aspirations on Thursday morning, resigning from his role as Brexit Secretary. He became one of five Cabinet ministers to leave the following Wednesday's five-hour meeting to discuss the draft deal.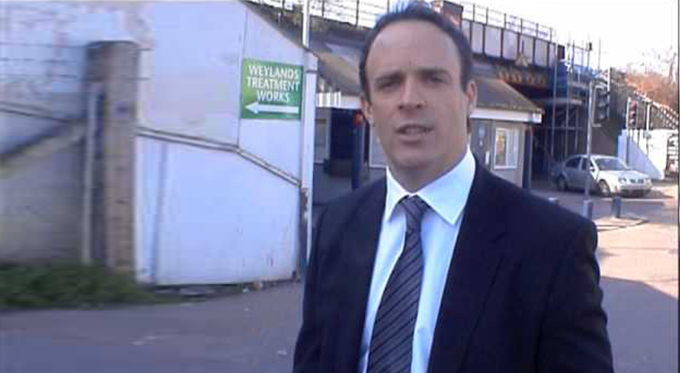 The impact of Raab and his colleagues' resignations saw sterling plunge 1.3% against the dollar and euro. It has been a volatile week for the pound and Thursday has seen its strength nosedive further following the latest "fork in the road".
Though the Cabinet initially backed May's Brexit deal on Wednesday, revolt has spread within the ranks and now threatens to derail May's plans .
Considered by many as a barometer for Brexit, Raab was a key player in keeping pro-Brexit MPs content. While May talked up the deal, telling members of the cabinet that the deal would ensure the UK took back control of its "money, laws and borders", Raab's opinion differed considerably.
In his resignation letter to the Prime Minister, he stated: "I cannot in good conscience support the terms proposed for our deal with the EU".
Raab's major qualm seemed to be with the EU's power over the United Kingdom and the UK's lack of control over the backstop, writing: "No democratic nation has ever signed up to be bound by such an extensive regime, imposed externally without any democratic control over the laws to be applied, nor the ability to decide to exit the arrangement".
Raab's resignation has hit May hard and his damaging departure , five months after the resignation of previous Brexit Secretary, David Davis could well be the move that signals the demise of May's reign in number 10.
Many believe that coming back after the resignation of the man seemingly charged with proposing an EU exit agreement, is a bridge too far for May and resultantly MP's support for the prospective deal seems to be waning.
Political speaker, Raab reportedly asked Mrs May to return to the negotiating table in search of better terms during Wednesday's five-hour cabinet meeting. Jeremy Hunt was also said to be pushing for a better deal and Secretary of State for Work and Pensions, Esther McVey reportedly made her thoughts clear in a bust-up with the Prime Minister.
Esther McVey joined Raab in resigning on Thursday and the loss of the duo has prompted a domino effect , with three further MPs joining them to take May's Brexit casualties to 11 since the Brexit force was put in place.
Jo Johnson followed his brother, Boris Johnson in resigning last Friday and was seen campaigning alongside Gary Lineker for a people's vote on the draft deal , while Boris Johnson has been calling for cabinet members to resign over May's Brexit plan.
Former Brexit Secretary David Davis Tweeted:
This is the moment of truth. This is the fork in the road. Do we pursue a future as an independent nation or accept EU domination, imprisonment in the customs union and 2nd class status. Cabinet and all Conservative MPs should stand up, be counted and say no to this capitulation.

— David Davis (@DavidDavisMP) November 13, 2018
The following days will answer a number of questions, including, whether Britain faces a no deal Brexit, if May's job is safe and if the Cabinet and the public will solidify their support for May.
Book Brexit Speakers Today
Champions After Dinner Speakers are an award-winning agency specialising in providing keynote speakers, political speakers and Brexit speakers such as Dominic Raab. Get in touch to book today via our online form or call a member of our management team at 0207 1010 553.