Book A 2003 World Cup Winning English Rugby Star For Your Event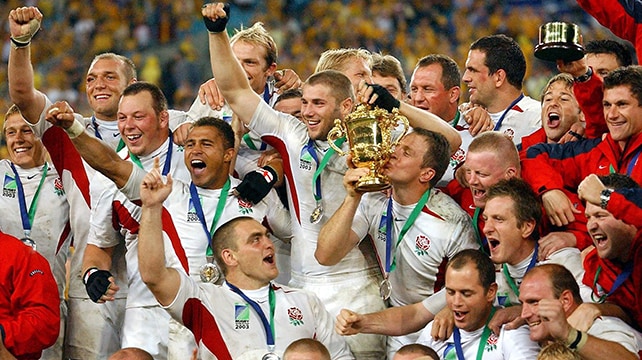 With the 2015 Rugby World Cup set to enthral sports fans across the world in October, adding star quality to your event can easily be achieved by booking a 2003 World Cup winning star with the Champions After Dinner Speakers Agency.
The 2003 Rugby World Cup squad for England remain legends of the game, thanks to an exemplary display of sporting skill and a selection of players that gelled together wonderfully. The squad saw though a golden era of English rugby and all have their own anecdotal tales to tell to crowds, as well as reminiscing about some of the iconic sporting moments of the 2003 tournament, including that drop goal and perhaps a few other aspects the cameras may not have picked up.
Champions Speakers exclusively manage 2003 World Cup Star and Leicester Tigers legend, Neil Back MBE. A wonderful character with the sense of humour to match, Neil has become a prominent after dinner speaker and event host, ensuring guests have a great time at events as well as allowing them to meet one of their sporting idols.
Neil has taken on a number of corporate ambassadorial roles, including a recent viral video for Heineken Ireland:
If you would like to book any of the 2003 World Cup Squad as Rugby speaker at your event, simply fill in one of our online forms or call a member of the Champions Speakers team today on 0207 1010 553.