Ben Stokes hits fastest ever British double century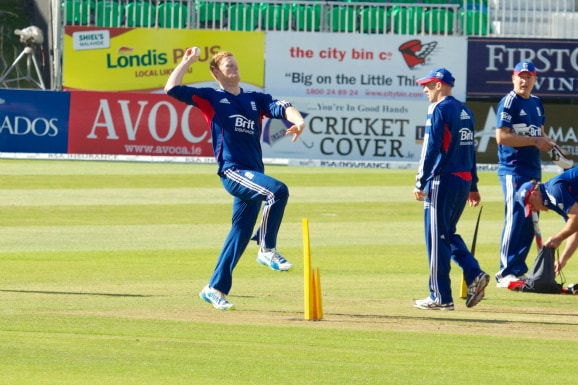 The New Year is just a few days old and already the world of British cricket is celebrating a major record-breaking achievement, courtesy of Ben Stokes.
The 24-year-old hit a record-time double century on day two of the second Test against South Africa, 258 in Cape Town, reaching 200 off 163 balls, the fastest double century by an Englishman and the second fastest ever.
Only New Zealand's Nathan Astle has reached a Test double hundred more quickly than Stokes, off 153 balls against England in 2002.
Ben also shared a world-record sixth-wicket partnership of 399 with Jonny Bairstow, who himself made his maiden Test century in scoring an unbeaten 150, and claimed a wicket with the ball as the hosts reached 141 for two at stumps.
Many figures from the world of cricket praised Ben's achievements, with Sir Ian Botham claiming: "It was magnificent, one of the best examples of Test cricket I've seen in a long time."
There are some great cricket fixtures and events coming up in 2016, including the ICC World Twenty20 tournament in India, which will please even the most ardent fan of the sport.
At Champions Speakers we boast a wide array of cricketing legends that can discuss all the latest happenings in the sport, such as Matthew Hoggard MBE, one of England's all-time Test wicket takes and a crucial member of the team that spectacularly won the Ashes in 2005.
Other England players who we can book for your events include former captains Andrew Strauss OBE, Andrew Flintoff MBE, Michael Vaughan OBE and Nasser Hussain OBE.
To book any of the above, or to enquire about all our other cricket speakers, contact Champions Speakers today by either filling out our online form, or calling us on 0207 1010 553.