The Apprentice Returns For Its Tenth Anniversary Series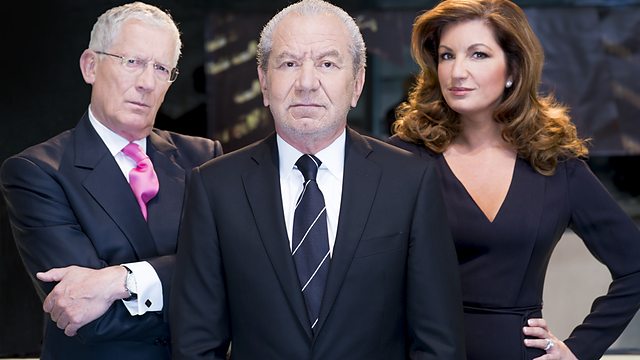 This evening sees the return of The Apprentice to BBC screens in a double-bill starting at 9pm. It is the famous show's tenth outing and, to mark the anniversary, 20 would-be entrepreneurs have been selected to compete for the opportunity to form a partnership with the programme's boss, Lord Alan Sugar, and benefit from a £250,000 investment in their fledgling business. Lord Sugar will, as ever, be on the lookout for commercial know-how and business acumen, whittling the field down with his customary refrain of "You're Fired!"
Champions Speakers has access to a wealth of influential business speakers ready to lend your corporate event or function both their gravitas and far-sighted analysis of the current and future commercial landscapes. We also have a vast array of motivational speakers able to fire up your staff and colleagues and inspire them to maximise their output and efficiency.
The contestants will be scrutinised by Sugar and his advisors, Karren Brady and Nick Hewer, over the course of 12 diverse and challenging tasks and each week they will be split into two competing teams to be headed up by a designated Project Manager. The first assignment tonight sees the candidates sent to Leadenhall Market in London, where they will attempt to sell products that have featured in the other opening tasks from the previous ten years of the show's history.
Divided into boys' and girls' teams, they have dubbed themselves Team Summit and Team Decadence respectively and will race around the city looking to maximise profits on the produce they sell. As we have seen in earlier series, some budding entrepreneurs take to the team environment better than others and news has already leaked of one candidate, Daniel Lassman, offering his critique of a well-known mantra, saying "There's no 'I' in team: famous saying - but there's five in individual brilliance!"
Much of the produce the entrepreneurs will try to purvey tonight is basic in nature, like coffee, sausages and flowers, and this will test their ability to add value, a key skill in today's business climate. Yet, no matter how well the contestants demonstrate their attributes, with 20 ambitious hopefuls and Lord Sugar as the show's key decision-maker, we are sure to see friction, ups and downs and, perhaps at some stage, controversy.
Ultimately, though, it will be winner takes all!
To book Lord Alan Sugar, Karren Brady CBE, Nick Hewer or any other Apprentice speakers for your next business function, fill out our online form or call Champions Speakers  on 0207 1010 553.