Apple Makes Long-Awaited Entry Into Wearables Market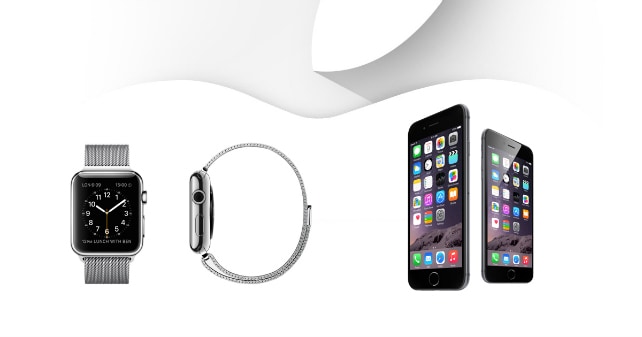 Ever since the original iPod was unveiled back in 2001, we have grown accustomed to high profile Apple product launches. Met with increasing fanfare each time, these launches have become synonymous with great technological leaps such as 2007's iPhone and the iPad in 2010 and Apple have proven themselves adept at conjuring up entirely new market sectors. Last night at the tech giant's base in California we witnessed the launch of three new products, the most notable of which was the company's much anticipated entrance into the embryonic smartwatch market with the Apple Watch.
Apple are relatively late to this fledgling field and, although they were always sure to bring a product to market, they are up against some stiff opposition in Motorola's Moto 360 and Samsung's Galaxy Gear range. That said, Apple have a habit of shifting the paradigm and affecting the future. Champions Speakers have a wide range of insightful technology and futurist speakers ready to give you and your colleagues the lowdown on how changes to the current landscape can play out further along the road.
The new Apple Watch has all the elegance we have come to expect from Apple's design team and features just one button and a dial dubbed the 'digital crown'. The Watch will work with iOS 8 and therefore interact with users' iPads and iPhones but in that sense it is practically no different to other Android smartwatches. The rub for Apple, however, and for its competitors is that their entry looks set to expand this emerging market.
Apple has a loyal following and many have delayed buying wearable tech in expectation of this very launch. With its competition on record as welcoming Apple's smartwatch release, the challenge for Apple therefore appears to be one of differentiating itself and establishing market dominance. It can rely on its fan base, judging by initial reactions, but there remain questions about whether they can convince a global public that has in some quarters shown indifference to wearable technology.
The Apple Watch is set for release in early 2015 and will start from $349 or just under £220 at current exchange rates.
To hire one of our fine array of technology speakers for your corporate event, fill out our online form or call Champions Speakers on 0207 1010 553.