After Dinner Speaker: Alastair Campbell
One of the longest-running political sagas of the last few years is about to come to an end as the Labour leadership election race reaches its climax this week. With the results announced on Saturday, the nation will find out who has been declared Leader of the Opposition, as the centre-left party strives to put their woeful general election defeat behind them.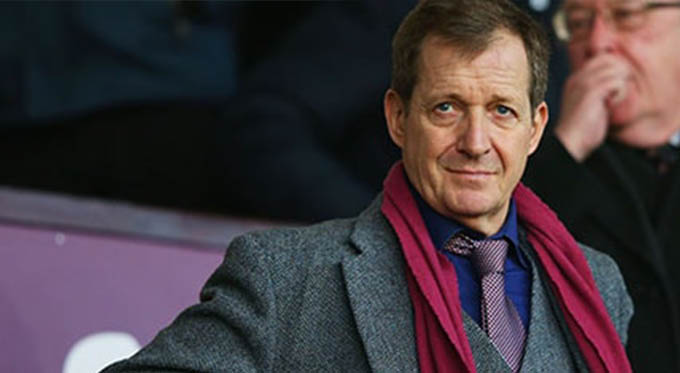 Jeremy Corbyn is widely considered the frontrunner, with Andy Burnham, Yvette Cooper and Liz Kendal also vying for the position in what has proved a bitterly contested and divisive campaign. Many prominent Labour figures from past and present have weighed in with their opinions over who should lead the party, including the man seen as instrumental to Labour's most successful spell in power, Alastair Campbell.
Renowned for his work as Director of Communications and Strategy for Tony Blair, Alastair's coordination of the Labour general election campaign of 1997 led to the party, previously out of power since the 1970s, surging to a landslide victory against John Major's Conservatives.
He repeated the feat in 2001, as his talent in presenting Labour in the best light and having the media on his party's side ensured another general election win against a Tory party increasingly unable to cope. Despite resigning in 2003, such was Alastair's track record and flair that he was recruited by Blair to lead Labour through the general election two years later, and he duly masterminded an unprecedented third win on the spin for the left-wing party.
Drawing on his experience of ten years alongside the former Prime Minister and his considerable understanding of the modern media, Alastair's public speaking specialises in strategy, making change, dealing with the media and crisis management – often all at the same time. Controversial, no-nonsense and always prepared to speak his mind, he is willing, indeed keen, to make a question-and-answer session part of his presentations.
To book Alastair Campbell as the political speaker for your corporate event, function or conference, simply contact the Champions Speakers agency by filling in our online contact form or by calling a booking agent directly on 0207 1010 553.