5 Medal Winning Olympic Speakers Ahead of Rio 2016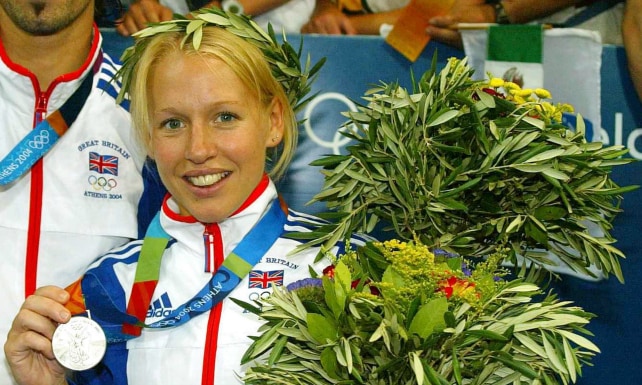 The greatest sporting festival on earth is nearly upon us once again. After what feels like no more than a few months since the euphoria of the 2012 Olympics in London, the torch will be passed on to Brazil ahead of the Rio Games for a fortnight of sporting excellence.
This August, 10,500 athletes from 206 countries will congregate in Brazil's former capital and best-known city to compete in a total of 42 sports, with 306 medals being contested across 32 venues – including rugby and golf, which are making a return to the Games after 92 and 112 years respectively.
It will be a great opportunity for Great Britain's athletes to build on their nation's incredible performance at their home Olympics four years ago and to determine if the legacy talk of London 2012 has come to fruition and the Games have in fact been able to "Inspire a Generation".
At Champions Speakers we are delighted to have a number of medal-winning Olympians on our books – these individuals will be in high demand over the next few months, so do not hesitate to opt for sporting excellence and recruit them to inspire your workforce or audience.
Here is just a small selection of the Olympic speakers we have in store:
Gail Emms MBE
Gail Emms MBE, British badminton's golden girl, has enjoyed a hugely successful career which saw her claim World Championships gold in 2006, consecutive Commonwealth titles and back-to-back European Championships, she dominated her discipline throughout the early 2000s.
The pinnacle of her achievements came when she captured the imagination of the entire nation by winning a silver medal at the 2004 Athens Olympics with playing partner Nathan Robertson.
Gail's extensive knowledge within badminton and successful professional career, which helped increase the recognisability of badminton throughout the country, shows her capabilities as a role model and an ideal inspirational speaker.
Audley Harrison MBE
Audley Harrison MBE comfortably made his way through the preliminary rounds of the Sydney Olympics in 2000 before defeating Mukhtarkhan Dildabekov in the final. When Audley topped the boxing podium for Britain, it was the first time in 32 years a British fighter had achieved this feat.
All in all Audley won two national titles, two Prizefighter titles, a Commonwealth gold medal, the European belt and, biggest of all, the Olympic gold. His legacy, however, stretches further than his own personal exploits.
Because of Audley's unprecedented success in Sydney, UK Sport decided to invest millions of pounds into the program in a bid to produce more world-class boxers like him. Schemes like the "World-Class Eight-Year Programme" saw fighters like Amir Khan fly the world as teenagers and partake in tournaments to build up experience and hone them into athletes able to win Olympic medals.
Ellie Simmonds OBE
Ellie Simmonds OBE is a four-time Paralympic Champion who currently has ten World records to her name. Shooting to fame when she won her first Paralympic medal at the age of 13 years and nine months at Beijing 2008, she went on to become the youngest winner of the BBC Young Sports Personality of the Year in 2008 and then the youngest recipient of an MBE at the age of 14.
Since her meteoric rise into the public eye, Ellie has continued to dominate her sport, winning 13 World titles, 10 European titles and breaking eight World records along the way. In addition to these achievements, Ellie competed at the London 2012 Paralympics, winning four medals, including two Golds, and broke a further two World records.
Sir Steve Redgrave CBE
Sir Steve Redgrave CBE is an English rower who was the first in his sport to win gold medals at five consecutive Olympic Games.
He won his first Olympic gold medal at the 1984 Los Angeles Games in the coxed fours rowing event, following it up with a further four first-placed finishes at Seoul 1988, Barcelona 1992, Atlanta 1996 and Sydney 2000.
In addition to his Olympic success, Steve won nine world championship gold medals. Among his other honours were several victories in the Henley Royal Regatta Diamond Sculls, and in 1986 he earned three Commonwealth Games gold medals, winning the single sculls, coxless pairs, and coxed fours.
Danny Crates
Danny Crates is a former 800m sprinter who won gold medals in a number of international competitions, including the Paralympic Games, European Championships and World Championship.
A glittering 12-year career saw Danny capture 400m bronze in the Sydney 2000 Paralympics, while four years later he won 800m Gold at the Athens Paralympics.  Danny's Paralympic success was combined with numerous wins at European and World level.
The Essex-flyer then received the prestigious honour of carrying the British Flag at the opening ceremony of the Beijing 2008 Paralympic Games as he led out the Paralympics GB team.
Danny has also become a leading media personality, most notably when he played a lead presenting role during Channel 4's BAFTA-winning coverage of the London 2012 Paralympic Games.
---
To enquire about any of the above speakers, or to check out our full selection of Olympic speakers, contact Champions Speakers today by completing the online form or by telephone on: 0207 1010 553.