20 Of The Best Awards Show Hosts For Your Association, Federation Or Institution
Association, institution and federation award ceremonies require a special kind of host to add to them a sense of refinement and energy. We uncover 20 of the finest award show hosts capable of making your ceremonies stand out. From the most pertinent to the hysterical; the charming to the authoritative - we make sure you can find exactly what you're looking for.
Claudia Winkleman
Strictly Come Dancing Presenter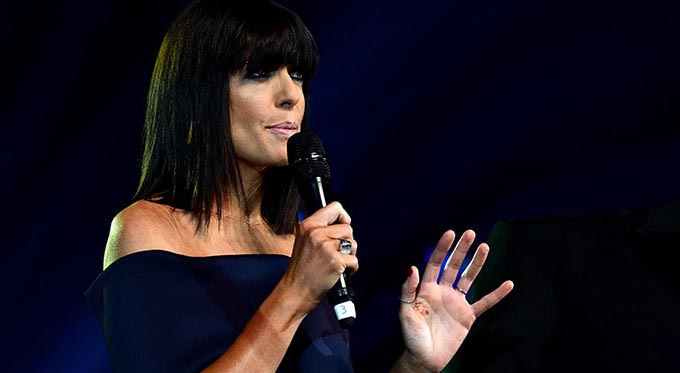 Cheeky, charming and side-splittingly funny, Claudia Winkleman is a national treasure. Having presented Strictly Come Dancing as co-host since 2014, she has been nominated for the Best Entertainment Performance at the British Academy Television Awards. A regular presenter for Comic Relief, Sport Relief and The Film Show, Claudia is a wonderful choice for hosting awards ceremonies requiring both high-energy and humour.
"Claudia was fabulous and everyone thought she was the perfect co-host. She was great; extremely warm and the crowd loved her!" - The Instyle Awards
Jimmy Carr
8 Out of 10 Cats Funnyman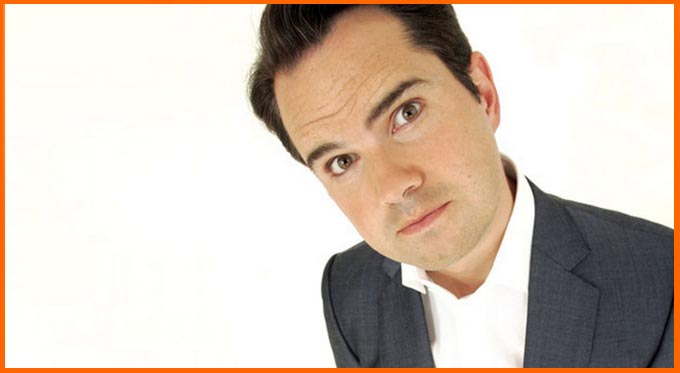 Razor-Sharp wit, a distinctive laugh and an unflappable exterior make Jimmy Carr an icon. Famed for his natural ability to make a joke about anything - Jimmy is one of the nation's favourite comics. Star presenter of 8 Out of 10 Cats and 8 Out of 10 Cats Does Countdown, Jimmy also features as a regular on the top panel shows. As an awards host, Jimmy does not hold back. If you're looking for something a little edgier than the average comic, Jimmy Carr is your man.
Professor Brian Cox
The Heir to Attenborough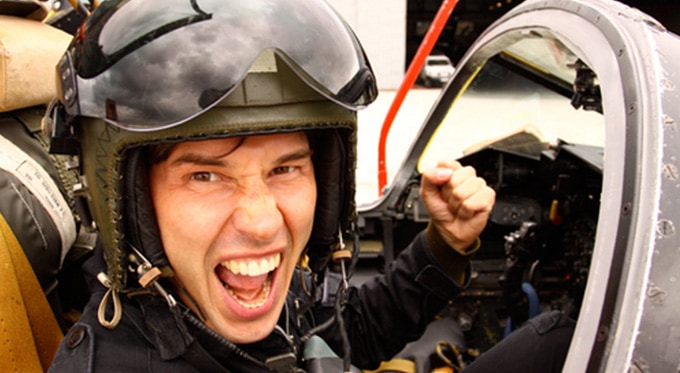 Professor Brian Cox is the heir apparent to Sir David Attenborough. An inspirational character, Brian has a way of engaging people from all walks of life. Having presented Stargazing Live, Human Universe, Forces of Nature, Life of a Universe and The Planets, he has presented some of the most exciting BBC scientific programmes of our time. His ability to make the complex so digestible is a tribute to his unique understanding of his field, while his passion and use of humour set him out as one of the finest hosts of our time.
"He was BRILLIANT. Mind blown…" – Luke – Banks Sadler
Tony Hawks
The Journeyman Who Went 'Round Ireland with a Fridge'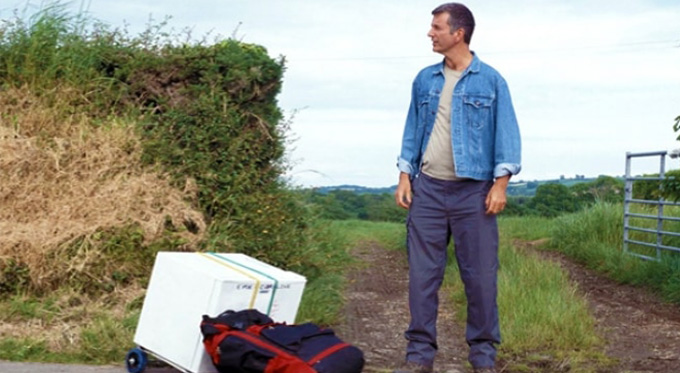 Tony Hawks offers a story like no other; a story that merges the mad with the joyful; the fun with the insightful. Tony Hawks is not, as he states, 'the pro skateboarder' even though he has pretended to be him on Twitter. He is in fact, the man who took it upon himself to go 'Round Ireland with a Fridge' - the subject of his first autobiographical book in 2010. Immensely entertaining, Tony Hawks is a wonderful host, whose stories inspire and awaken something in all who hear it.
"Tony really appealed to our sense of humour and encouraged guests to live life to the max." – Michael Page International
Steph McGovern
BBC Breakfast Presenter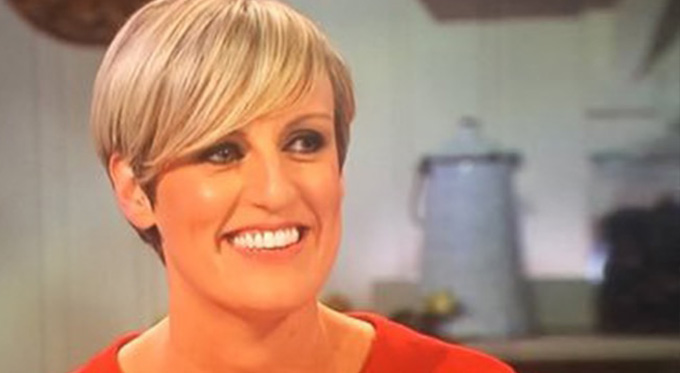 Award-winning financial journalist, Steph McGovern is one of the most recognisable presenters in Britain. She has covered breaking business and economic news stories across the country and regularly heads up BBC Breakfast. Steph has featured prominently as a presenter on TV shows including BBC One's Watchdog and radio shows including The Chris Evans Show and the Today Programme on BBC Radio 4. Steph is a distinguished TV and events host perfect for after-dinner events.
Martin Bayfield
Stunt Double for Half Man Half-Giant, Hagrid & BT Sport Rugby Host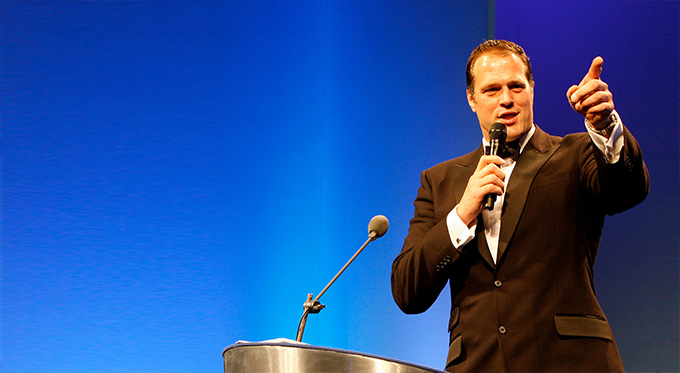 Few have lived a double-life in the way that half-man, half-giant, Martin Bayfield has. Martin had a career in as a lock forward for Northampton Saints, Bedford Blues, England and The British and Irish Lions. Unfortunately, his career ended prematurely when he suffered a neck injury in 1998. He swiftly moved into journalism and after dinner speaking before he became the stunt double to Robbie Coltrane's famed character, half-giant, Hagrid in all of the Harry Potter films. An amazing character with such a wealth of stories to share, Martin Bayfield is perfect for association award ceremonies.
"Dear Martin, Thank you so much for hosting the INCA Awards last night. The feedback from the event has been excellent with members commenting on what an engaging and interesting speaker you were. It was lovely that you joined us for dinner and we were especially pleased at the way you engaged with our members, taking the time to sign autographs and pose for photographs. This was over and above what we expected and added real value to our event. Thank you once again for your time and I hope we have the opportunity to work together again in future." – Alice INCA
Sue Perkins
The Great British Bake Off & Generation Game Host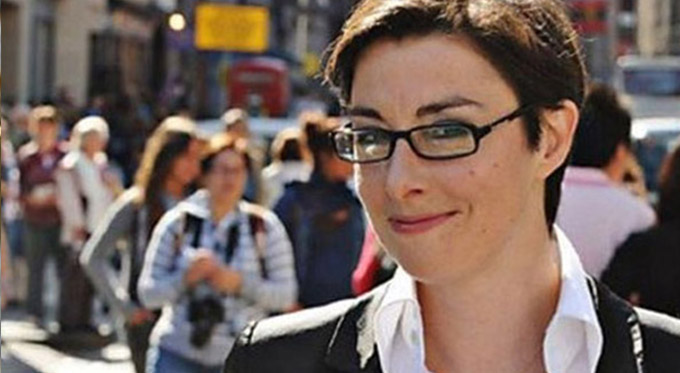 Sue Perkins is a comedian and writer who has enjoyed significant success on British television. Alongside, Mel Giedroyc, she formed memorable comedy double act Mel and Sue. Sue would later become the presenter of The Great British Bake Off, a role which she would hold for six years until 2016. She teamed up with Mel once more to present The Generation Game in 2018. A host who combines quick wit, puns and innuendos with hilarious one-liners, Sue is a well-loved host capable of entertaining all delegates.
Michael Portillo
Former Cabinet Minister Turned TV Railway Adventurer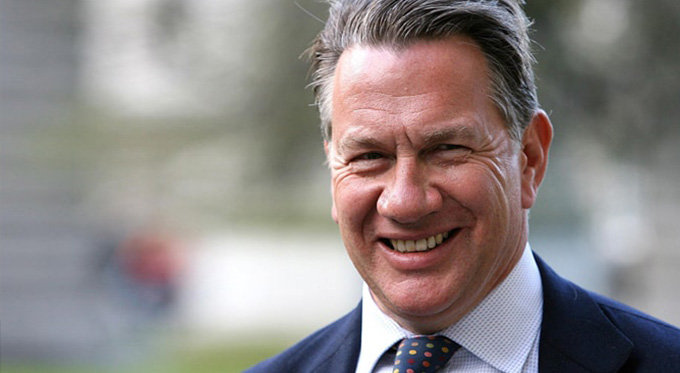 A former Cabinet Minister for the Conservative Party, Michael Portillo became a hugely popular and influential figure in UK politics. Since retiring from politics in 2005, he has turned his charm to broadcasting. Showing a passion for steam trains, Michael presented Great British Railway Journeys for the BBC. Charismatic and thorough, it wasn't long before the nation was calling for more of Michael Portillo's colourful suits and riveting presenting. This led to spin-off series Great Continental Railway Journeys. Michael Portillo is an engaging and authoritative choice for awards events.
"Michael spent the day supporting our Finance in the South West event, mixing with delegates during the break and providing interesting and entertaining presentations when speaking. The quality and detail of Michael's presentations reflected the themes running through our day, and added weight to the messages we were putting across to clients and other delegates in the room. We would happily recommend Michael to other organisations, and look forward to working with him again." – Lewis, Partner at Francis Clark LLP
Helen Skelton
Olympic & Countryfile Co-presenter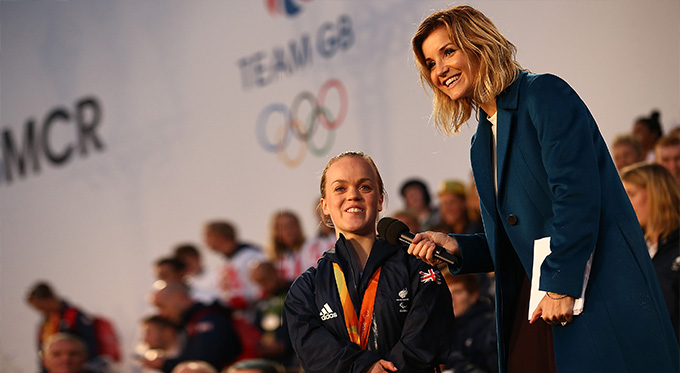 Helen Skelton is best known for co-presenting Countryfile and Blue Peter. She first joined the BBC as a co-presenter for BBC Radio Cumbria. After succeeding in regional roles, she moved on to present and report for Sportsround and Newsround in 2007. Soon after she became a co-presenter for Blue Peter and Countryfile - quickly becoming one of the most recognisable faces on television. She would go on to present the coverage of swimming events at the Rio Olympics in 2016. Armed with a distinctive accent, heaps of charisma and a passion for everything she reports on, Helen Skelton is a must-have presenter for events of any shape and size.
Gyles Brandreth
Former Lord Commissioner of the Treasury Turned Stage & Screen Star
Former government whip, Gyles Brandreth is a remarkably gifted awards host. From standing ovations to glittering reviews, Gyles has enjoyed it all on the stage. Charismatic, engaging, interesting and 'absolutely magnificent' - there is no doubting his status. Formerly the Lord Commissioner of the Treasury, Gyles has effortlessly moved from politics into entertainment in recent times - something that is a tribute to his immense popularity. In recent times he has starred on Have I Got News for You, QI, The One Show and Celebrity Gogglebox.
"The Best Compere At Any Event I Have Ever Heard." - Card & Payments Awards, 2019
Vernon Kay
Iconic Presenter of All Star Family Fortunes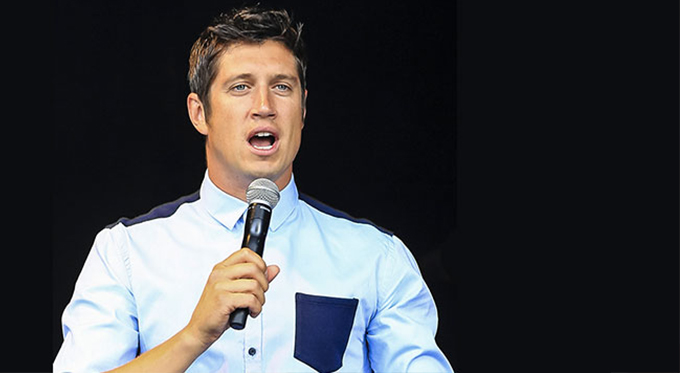 Former BBC Radio One presenter and host of classic British television shows such as All-Star Family Fortunes, Beat the Star and Splash!, Vernon Kay is an iconic entertainer. A rich Lancashire accent and endearing charm have made him one of the UK's most sought-after awards hosts capable of inspiring delegates with an extensive repertoire of anecdotes and jokes.
Romesh Ranganathan
Famous Panel Show & Stand Up Comedian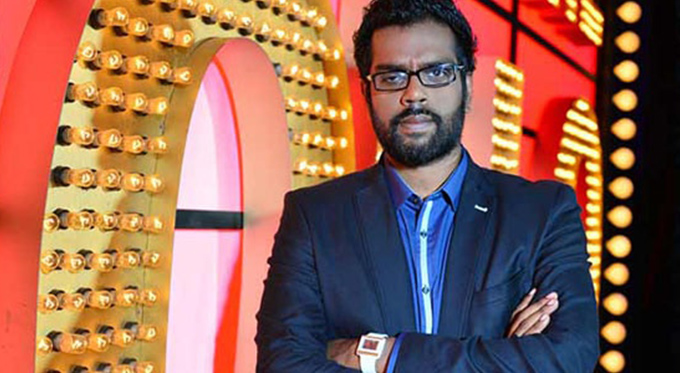 Having won the Best Newcomer Award at the 2013 Edinburgh Comedy Awards, Romesh Ranganathan quickly established himself as one of the most exciting UK comedians. Guest appearances on comedy panel shows including 8 Out of 10 Cats, Would I Lie to You?, QI, Mock the Week and Taskmaster followed. He has entertained at prestigious venues including the Hammersmith Apollo on a number of occasions. He has presented his own TV series' including, Just Another Immigrant, Judge Romesh and The Ranganation.
"Last night was great fun and Romesh was brilliant!! He was also very patient with our guests who were queuing to have their photos taken with him!" – Caroline Pitterson, Head of Corporate Events at Santander
Matt Dawson
Rugby World Cup Winner & A Question of Sport Team Captain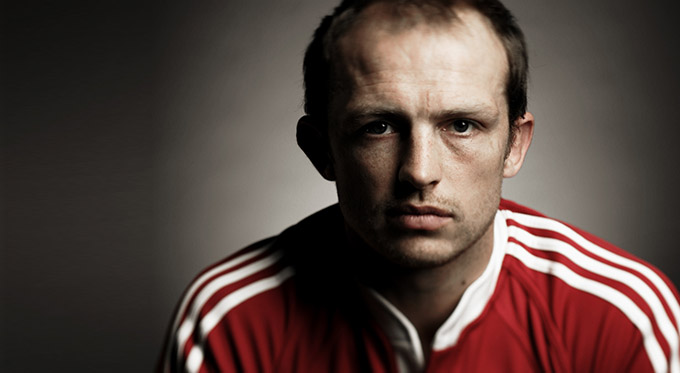 If sport happens to be the order of the day at your association, institution or federation award ceremony, look no further than England Rugby World Cup champion, Matt Dawson. A masterful speaker with an array of anecdotes from his time in sport, Matt is ideal. His rugby playing career saw Matt feature 246 times for Northampton Saints scoring 693 points, as well as 77 times for England, scoring 101 points. One of finest scrum-halves the game has ever seen, Matt moved from captaining his country to captaining his team on A Question of Sport, where he became one-third of one of television's favourite trios alongside Phil Tufnell and Sue Barker.
"I would have no hesitation in recommending him to any of our customers and the members of the Manchester PA Network where I am an active member. He was a fabulous speaker, he really engaged with the audience and his speech on Leadership & teamwork was brilliant."– Fiona, Guenther Bakeries.
John Sergeant
Popular History Show Presenter & Former BBC Political Correspondent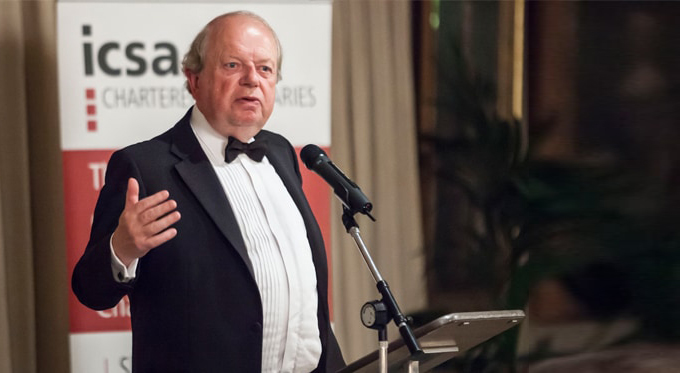 A British treasure, John Sergeant is best-known as the former BBC Chief Political Correspondent - a position which he held for eight years between 1992 and 2000. He has remained ever-present in the public eye ever since, becoming one of the most popular presenters of history and educational programmes. He has featured in presenting and reporting roles on Have I Got News for You, The One Show and British Indian Railway, while his Barging Round Britain with John Sergeant series and John Sergeant's Tourist Trail have been well-followed.
"John Sergeant, went down extremely well, we have had nothing but praise for him. He is also a true professional pre the awards. Please pass on our thanks for a job well done." – Seema Sheth, Event Delivery Manager, BRE (Building Research Establishment)
Richard Hammond
Co-host of The Grand Tour, Formerly of Top Gear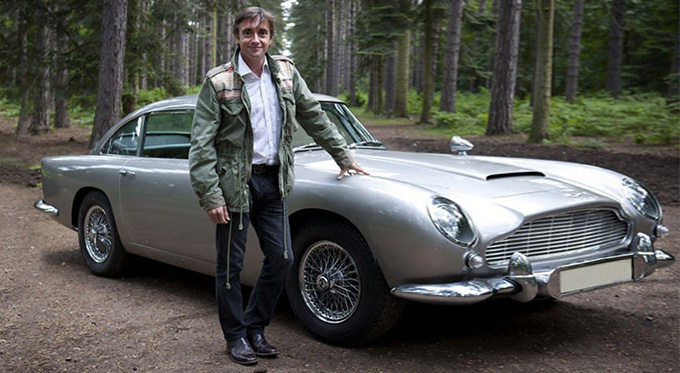 Richard Hammond is a renowned British presenter who came to prominence as co-host of Top Gear alongside James May and Jeremy Clarkson between 2002 and 2015. During this time he also presented Brainiac: Science Abuse, Total Wipeout and Planet Earth Live. Quick-witted and charming, Richard is an in-demand event host, capable of entertaining all manner of audiences. Alongside his former Top Gear co-hosts, Richard has headed up the automotive show, The Grand Tour since 2016.
Mark Dolan
Iconic Host of Balls of Steel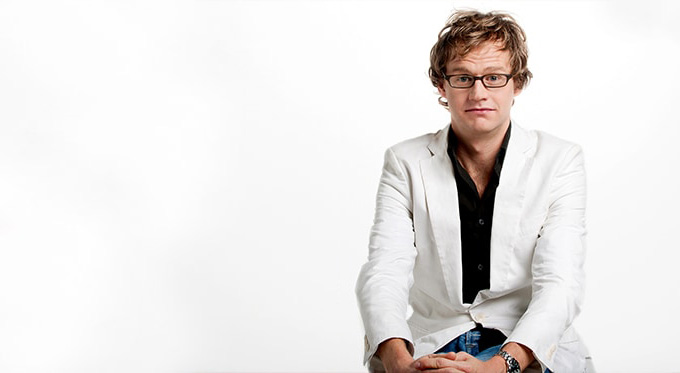 After making his mark on the comedy club and Edinburgh Fringe circuit in the early 2000s, Mark Dolan became the host of The Richard Taylor Interviews on Channel 4; a show which succumbed job candidates to hilarious fake interviews. A presenting role on Balls of Steel followed where Mark hosted the show where anything goes. The madcap hidden camera prank show was a prime-time hit and cemented Mark's status as one of the best presenters in the UK. Alongside television appearances, he has had been called upon to present business and sports awards from Birmingham to Essex in recent years.
"Mark was a fantastic host of our product launch. He demonstrated fantastic knowledge and insight into our products and brand and we look forward to collaborating again with him in the future." - Samsung
Rachel Riley
Current Countdown Co-presenter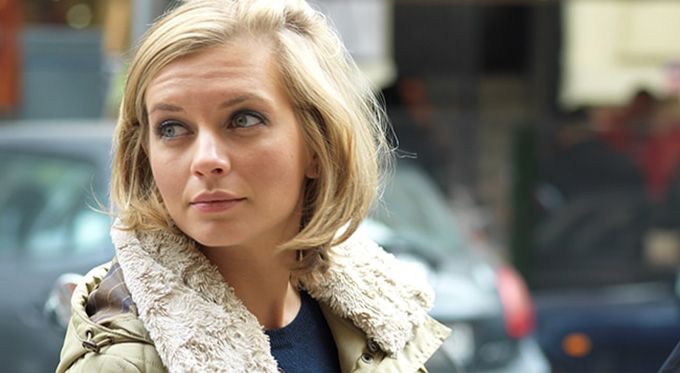 It was always going to take a special mathematician, wordsmith and presenter to replace Carol Vorderman on Channel 4's Countdown. Step forward Rachel Riley who almost instantly won over the hearts of the nation on one of the UK's longest-running and iconic game shows. She has also co-presented The Gadget Show and It's Not Rocket Science, as well as co-presented on 8 Out of 10 Cats Does Countdown and featured as a contestant on Strictly Come Dancing.
"It was absolutely fabulous and Rachel did a great job. Can you please pass on my thanks to her as she did herself and us proud." – Sharon
Naga Munchetty
Renowned BBC Current Affairs Broadcaster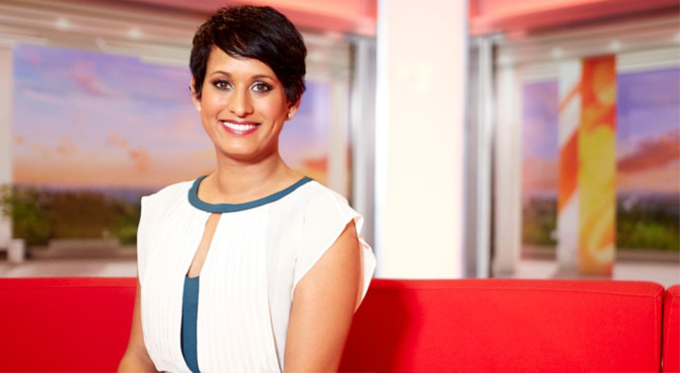 Naga Munchetty is a BBC broadcast journalist who regularly presents BBC World News, BBC Breakfast, Newsnight and Victoria Derbyshire. Her superb knowledge of current affairs, coupled with her level-headed yet lighthearted persona, makes her one of the most admired presenters in the UK. She has also starred on Strictly Come Dancing. As an awards host, Naga adds a sense of authority and offers an inspirational story of her rise in the broadcasting industry.
Sean Lock
19th in the list of the Greatest 100 Stand Up Comedians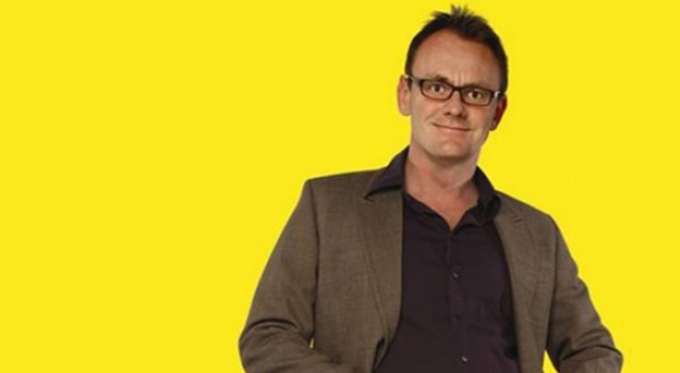 After winning the Best Live Comic award in 2000 at the British Comedy Award, Sean Lock's comedy career went from strength to strength. Having mastered the art of deadpan delivery, he was recognised as nineteenth in the 100 Greatest Stand-Ups in 2010. Sean has amassed a large and loyal following, as he performs stand-up tours throughout the UK and features regularly on panel shows. He spent a decade as team captain on 8 Out of 10 Cats and still features on 8 Out of 10 Cats Does Countdown, forming a formidable lineup alongside show host, Jimmy Carr and opposing team captain, Jon Richardson.
"Sean went down a storm – the audience loved him and he was a strong voice for a noisy, drink infused, crowd!" – Yvonne, Peeblesmedia
Brian Blessed
The Big Booming Voice Behind Iconic On-Screen Characters
Brian has enjoyed a career full of high-profile acting roles, from playing Prince Vultan in Flash Gordon to Lord Loxley in Robin Hood Prince of Thieves, Long John Silver in Return to Treasure Island and Antonio in Kenneth Brannagh's Much Ado About Nothing. An outstanding acting repertoire both on stage and screen has established Brian Blessed as one of the world's most distinguishable, talented and lovable actors. Besides, what could be better than the big booming voice of Brian Blessed announcing your award winners?
"Brian was an absolute pleasure to work with! He is the kindest, most interesting man I think I've worked with to date!" – LADbible
If you are looking for top awards show hosts for hosting an awards ceremony to entertain and inspire your federation, association or institution, look no further. The Champions Speakers agency has a wide selection of talent well-suited to your event. Contact and book today by filling in our online contact form or by calling us directly on 0207 1010 553.